Things Often Overlooked when Choosing a Smartphone
For a smartphone to be worth the price, it needs to perform well. So, what should you look for in a phone if you already are using a top-of-the-line model? Here are things people often overlook when shopping for their next phone, according to most reviewers.
Choosing a smartphone can be overwhelming. There are so many options. There are so many brands. And there are so many features. There are so many different price points. But with so many options, it's easy to make a mistake.
For the latest tips and tricks or to fix any issue with your android smartphone, click here.
Things Often Overlooked when Choosing a Smartphone
These days, smartphones are a necessity. Whether you're a gamer, social media addict, or pro photographer, a smartphone can be a powerful tool at work or at play. But, buying the right smartphone means more than just picking the right phone. It also means selecting the right accessories to go with it. Here's what you need to know before you head out to buy your new smartphone.
When purchasing a new smartphone make sure you check all the features. Things like a fingerprint reader, a stylus, and a microSD card slot are very useful and can add to the functionality of your phone. Also check to see if the phone has expandable memory, which allows the user to add an external memory card to store media and files.
Check Accessories when purchasing a Smartphone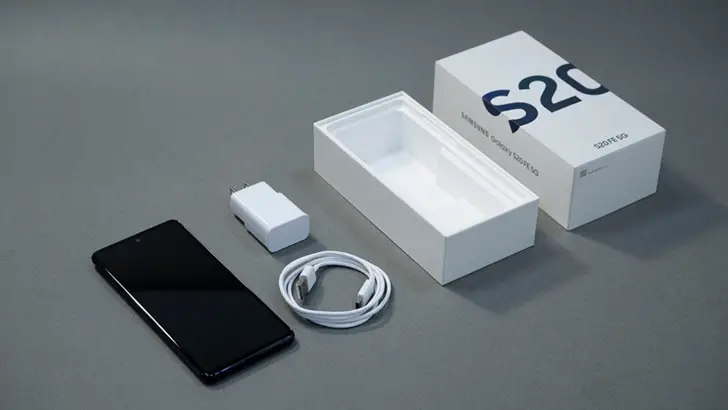 After smartphones, accessories are the next most popular products purchased, according to a survey conducted by The NPD Group. This was especially true with people who purchased smartphones from wireless carriers, 73% of whom purchased some sort of accessory with their device. Other popular accessories include cases (50%), headsets (43%) and chargers (35%). So, when shopping for a smartphone, check accessories too.
When you pick up a new smartphone, it's easy to be distracted by the shiny screen, bright colour, or fancy features. But it's important that you consider more than just the sleek exterior when investing in a new phone. Buying a phone without considering these accessories can lead to serious headaches.
Check Hotspot when purchasing a Smartphone
Buying a smartphone can be loads of fun, but before you hand over your money, be sure you're buying the right one. That means checking to see whether the hotspot is compatible with your laptop or tablet—if you have one. Finding a hotspot that works for your network can be time-consuming, and knowing that it works before you buy can save you some disappointment.
It's important to know that smartphones can get very expensive, especially if you like to get the newest and greatest in the smartphone world. Smartphones are hot devices on the market today. They are even hotter than hot.
They are preferred by consumers because of their portability, ease of use, and wealth of applications—not to mention the fact that most smartphones today have cellular data capabilities, making them ideal for streaming music, watching YouTube videos, and checking email on the go.
And with Wi-Fi hotspots popping up everywhere, it's no surprise that smartphones are the preferred choice for getting online.
Buying a smartphone can be a great way to stay connected. But you want to make sure that the smartphone you choose can support the connectivity options for voice, text and data. Before you buy, check your wireless carrier's website for a list of supported devices.
Before purchasing a smartphone check taking Pictures Indoors and Outdoors quality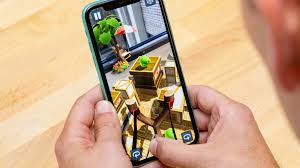 Looking through the brands of smartphones, you see a lot of similarities. But there are differences too. One of the differences is whether you can take pictures indoors and outdoors. This can lead to confusion when you are considering purchasing a smartphone.
Everyone likes to take a photo from time to time. Some do it for fun, others do it to record events, and others do it because they've always wanted to document their daily life. Smartphones make it easy to take as many photos as you like, but it's important to note that the quality of those photos can vary, depending on the lighting.
Most people never think to check the lighting when they take a selfie or a group shot, but be sure to ask if the photos that were taken indoors and outdoors are the same quality, because they're not.
Check the camera quality before purchasing a smartphone
When it comes to shopping for a new smartphone, the camera is one of the first things a person will look at. After all, having a nice camera on your phone means you can take better pictures, right? The old saying is true: a picture is worth a thousand words, and today's smartphone cameras are capable of capturing a lot of words.
The quality of those pictures depends, in large part, on the type of camera that your phone has. Some phones have dual cameras, which give you the ability to take professional-quality pictures. Others are single cameras, which can still produce great pictures.
Buying a smartphone is a big step for a lot of people. You're spending quite a bit of money on a device that will be with you for the next decade or so, so it's important to make sure you buy the best possible device. That starts with the camera. The cameras on most smartphones these days are good enough for everyday use, but if you really want to step up your game, you'll want to check out the camera quality.
If you face any issues with your smartphone's camera, do read: How to Fix your Smartphone if the Camera shows a Black Screen
Check the Mac and Windows compatibility before purchasing a smartphone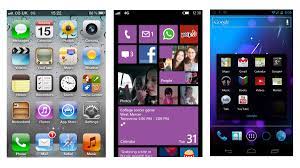 Before you buy a smartphone, make sure to check compatibility with both Windows and Mac OS X. Whether you prefer using iOS or Android, you'll likely need a computer running either OS to download apps, transfer files, or update your phone.
Remember when everyone went on about Android, and Steve Jobs exclaimed that Macs were the future? In the smartphone world, the tables are turned. For the past couple of years, Android has been the dominant mobile operating system, while Apple's iPhone has been the go-to smartphone for making calls and playing Candy Crush.
But the iPhone is losing ground to newer smartphones—Samsung's Galaxy S, LG's V30, and Huawei's Mate 10 and Mate 10 Pro are all excellent choices, and they all run Android. So, which is best for you? Here's your guide to choosing an Android or iPhone.
Consider Syncing Options before purchasing a smartphone
Shopping for a new smartphone is an exciting time. You are probably excited to be able to upgrade to the latest model and reap all of the benefits of having the latest features. However, this excitement can quickly turn to frustration if you end up buying a smartphone that doesn't sync well with your other devices. Here are some tips to consider before you purchase your next smartphone.
Before you buy a phone, consider your options. When you sync your smartphone to your personal computer, you can transfer contacts, photos, music, and videos to your computer or to the cloud. This can also come in handy if you need to free up space on your phone. If you upgrade your phone, you can sync the new device to your old computer.
There are many great smartphones on the market, but do you know which phone is right for you? A smartphone has more than one use, and syncing data between a phone and a computer is a great way to keep all your important information in one place.
There are many great smartphones on the market, but do you know which phone is right for you? A smartphone has more than one use, and syncing data between a phone and a computer is a great way to keep all your important information in one place.
Phone Addiction or Dependency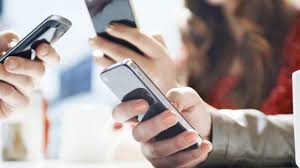 It's easy to become wrapped up in your smartphone. Whether it's checking Facebook or Instagram, texting friends or playing games. There's just something about our smartphones that makes us want to constantly be using them. But is this excessive use causing us to suffer from a mental disorder?
Phone addiction, or dependency on our phones, is a growing phenomenon. In fact, many tech experts believe it is on par with or worse than drug addiction. It is a condition that many of us struggle with. It's that irresistible urge to use your phone no matter what. You find yourself sneaking glances at your phone while in line at the grocery store. Or maybe you seek your fix while in bed at night. And if you're like most people, you check your phone first thing in the morning and last thing at night.
While your smartphone may be there to help you complete work projects, play your favourite games, or connect with friends, it can also be a drain on your time. If you have started to spend hours on the phone, you may be wondering if you have an addiction.
How do you know if you're addicted to your phone? According to research conducted by the Substance Abuse and Mental Health Services Administration, most people who consider themselves addicted to their phones aren't technically addicted to their phones. Yes, they spend excessive amounts of time on them, but research has found that mobile phone addiction can be best described as a type of digital dependency.
What do you think?
Choosing a new smartphone can be a daunting task. There are so many choices, and with so many features, it's easy to become overwhelmed. But there are some things you don't count in your decision that can really make a difference in how you experience your new phone on a daily basis. Here are a few things you don't often think about when you're buying a new smartphone.
The smartphone is any other electronic device that can connect to the Internet. These devices provide communication and entertainment and allow you to do simple tasks remotely. Smartphones use the Internet, however, so it's important to have a reliable Internet connection. By choosing a good service provider, you'll be able to enjoy uninterrupted service and good speeds.