How to Hard Reset an Android Phone
We've all been there: our phone gets messed up somehow, and the Android system won't load. Maybe you rooted your phone and it froze, or maybe you've installed an app or system update and your phone won't boot.
Resetting your phone can give it a fresh start if you notice that it has gotten sluggish over time or if you see frequent stutters.
You might also choose to reset your phone if you plan on selling it or if it has been infected with viruses or malware.
By wiping everything clean and starting over, you can tackle any software or hardware issues, and get a fresh start.
So whatever your reason is, this article guides how you can safely do a hard reset of your android phone. 
Hard resets are a way to get your Android phone back in working order. A hard reset can erase everything from your phone, including data, so back up your phone before proceeding. You may need to exit some apps first, like the camera, to prevent the app from deleting itself during the reset process.
Before you get started, keep in mind that this method will wipe all your data from your phone. So, if your phone has never been backed up, you might want to back up your pictures, documents, and other important files before getting started.
Check this post on How to Backup and Reset an Android Phone for complete help with it.
Let's get to steps of hard resetting an android phone.
Hard reset methods and procedures may differ for different android devices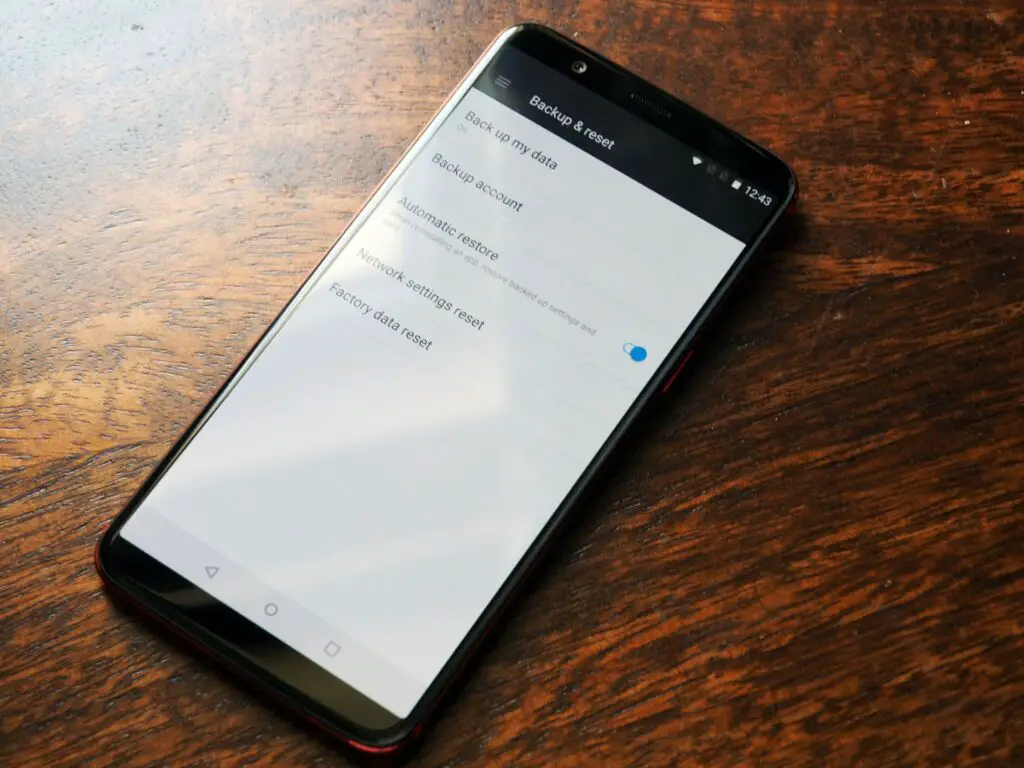 Hard reset refers to the going back to the factory settings of an Android device. In simple words, how the device was shipped to you from the factory.
No matter what kind of Android device you own, there can be different kinds of hard reset methods for your device, and the method may be different for different Android devices.
Hard reset methods differ from device to device, and that's because different manufacturers implement different methods to initiate the reset process. That means hard reset instructions for one device may not work for another, even if both devices are manufactured by the same manufacturer, like Samsung, and use the same Android version.
Preparation for a hard reset on an Android phone
A hard reset for Android deletes all the data from your phone, and you will need to register with your device and log in to your accounts, along with re-download the applications after you're done with the reset. This is also known as a factory reset, force reset, or master reset, which means the phone is restored to the same condition it was when it left the factory. All of the settings and applications that you added will be deleted. 
There are certain benefits to doing a hard data reset on your phone as well, such as the device will be returned to its original state, it will remove any viruses or files that might have been causing the phone to slow down or malfunction, and the RAM consumption will be reduced as well. 
However, there are certain points you need to keep in mind; before going ahead with a hard reset of your phone, it is important to back up all your files and contacts somewhere safe so you can easily restore it when your phone is done with the reset. 
Note: Hard Reset is also known as Force Reset, or Factory Reset, or Reset Factory Settings, Reset to Factory Settings, or Building Factory Settings.
Make sure you back up your WhatsApp conversations as well; if you do not have cloud backup turned on, all your chat will be stored locally on your phone. So, make sure you make a backup of all the conversations and media files before you do a hard reset. Also, be mindful of the saved settings, Wi-Fi passwords, preferences, etc., that will be deleted in the process.
Why it is necessary
When something goes wrong with your phone, you often get a fighting chance to fix it by hard resetting it. Hard resets can remove all the files stored on your phone, which can take some of the pressure of trying to replace the broken phone. But before you do a hard reset, you should back up all important data like photos. Once you get a new phone, it's easy to restore back all your important files.
Quickest Hard Reset method for Android Phone
Hard Resetting your Android device is a very simple method and can be applied on all android smartphones. You can perform a hard reset on an android phone if you face any problem with your android phone.
That helps you to reset your phone to factory default settings. If you regularly install apps that are not free or you are receiving pop-up ads repeatedly, you might also want to reset your phone. In such a case, you can reset your phone to factory default settings by following any method. A hard reset of your phone is quick and simple, and won't take up much of your time.
If you're looking for a way to reset an Android phone back to its factory settings, then you've come to the right place. Android has a "factory reset" option built into every device. Just search for "reset phone" in your settings app.
Note: The hard reset process wipes all data from your phone, and this is usually done when you encounter issues that cannot be fixed by software upgrades. So keep it in mind and make sure you do a back up.
Here's a quick way to do it:
How to Backup Your Phone
As mentioned above, you must back up all your files and settings before factory resetting your phone. Backing up your phone ensures you won't lose all your important contacts, photos, and other files. You can back up your phone in several ways, for example, using Google, Amazon Photos, OneDrive, or backing your files to a computer.
Backing up your phone using Google is one of the easiest ways to back up all your data. However, it is not a one-stop backup method; there are still things you'll need to do manually and use different google services in order to back up all of your files. First, open the Google Photos application and enable the Backup & sync option to start backing up all of your photos and videos. Next, back up your songs using YouTube Music, back up all your files to Google Drive, and all the settings, SMS, and call history can be backed up using Google One.
Backing up using other services: You can also use cloud-based services like OneDrive or DropBox to back up your files, photos, videos, and more. However, it is much better to back up files and settings in your Google Account, as when you reset your phone, your phone can automatically retrieve all the important files from your account.
If you felt that the above method was explained too quickly, no worries, I got you covered.
Here's a more detailed process highlighting each and every step.
Method 1: How To Hard Reset An Android Phone
Before you begin factory resetting your phone, it is important to ensure a couple of things. Such as, make sure the phone's battery is charged over seventy-five percent, as if the phone shuts down due to low power during this process, it might brick your phone, which basically means that it is rendered unusable due to software-related issues. 
Do remember to keep a backup of all your data before you begin. Once you're done with all this, follow the steps below to see how to move further. 
Unlock your phone and open the Settings application. 

Now, scroll down and click on System settings. 

Click on

Back up and reset

. 

Now, depending on your phone and the software it is running on, this menu might have a few different options. 

Click on

reset. 

Click on

Erase all data. 

You will be asked to enter your lock screen password. After that, wait until the process is finished. 

You will be met with the welcome screen of your phone and will need to set it up once again from scratch. 
Method 2: Hard Reset your phone using Recovery Mode
Hard Reset methods are used to completely reset the Android Phone. Some Hard Reset methods are also termed Master Reset methods. Hard Reset methods can be used when the phone becomes unresponsive, slow or freezes up while in use. The most common Hard Reset methods of Hard resetting the Android phone are.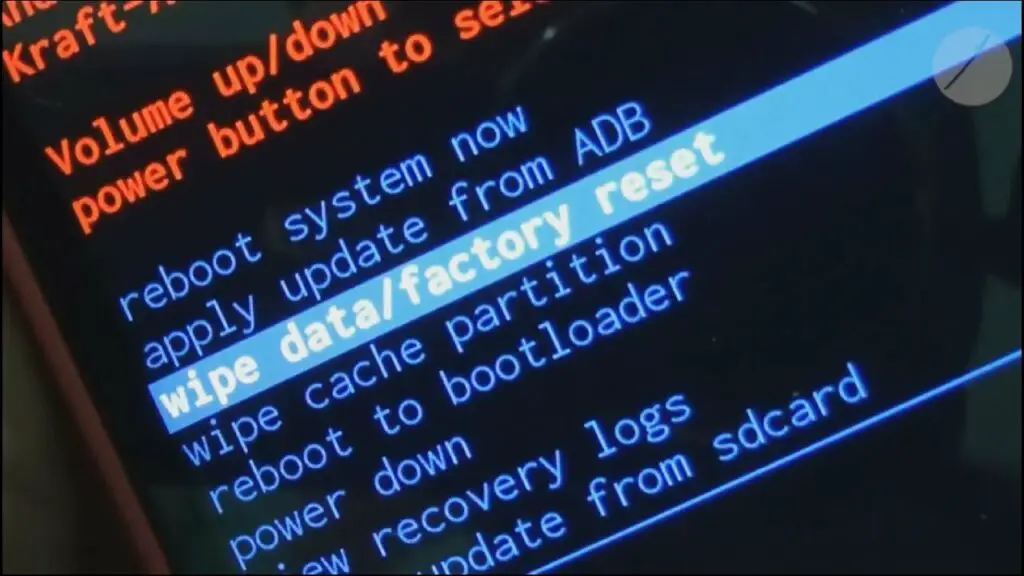 Step 1: Power the phone off and hold the Volume Down key + Power key at the same time.
Step 2: Once off, Press the Volume key + Power key at the same time.
Note: Repeat step 1 (and then this if step 2 did not work for you) Hold the Volume Down key + Power key at the same time for at least 10 seconds. (Alternative)
Step 3: Once in the recovery mode use volume keys and select wipe data/factory reset. Use Power button to confirm.
Method 3: Hard Reset Android Using Factory Reset code.
Using android's factory reset code is quite an easy and a rapid process to resetting your phone.
Here are the steps:
Go to the Phone Dialer and type in *2767*3855#.
Thats's it now follow the On Screen steps and you will be able to factory reset or hard reset an android phone pretty easily.
That's it, if all goes well, you have now done a hard reset.
But what if your android phone got locked and you forgot the password?
Here's where the next method helps you:
How to Hard Reset Android Phone When Locked
Using the recovery is the easiest way to unlock your phone when you forgot your password. But if your device still asks for a password, then it is a good idea to follow this method as it will fix any hard reset not working android for your android. This method needs PC as it is a method to factory reset android phone from computer.
Note: This method involves the use of ADB drivers and needs a PC. You will need to find System Firmware or Stock ROM. To do so, you will need to find them on google, by searching for "[device name] system firmware" or "[device name] stock ROM"
The article you open to download most probably will have the further instructions for your device (I won't be able to explain it for each device as its quite different but you can comment your device and I can help you finding the right guides).
If you have got a samsung phone, you'll have to do some extra hard work as the process is quite lengthy there 🙁 .
Also, Keep in mind a Hard Reset is different from a Soft Reset. Let me explain this..
What is Soft Reset?
A soft reset is a restart of your android phone. What it does is closes out all open applications and clear the RAM. You might lose unsaved data, but a soft reset does not delete any of the internal storage. All you need to do to perform a soft reset is to press the power button until you see the power menu and click on Restart. 
A soft reset has various benefits; for example, it can help you fix malfunctioning applications, sluggish user interface, incorrect settings, not being able to receive messages, incorrect time, network-related issues, responsive issues with touch screens, errors while sending files, etc. 
You should first try soft resets when resolving phone-related issues, as they can usually solve many common problems. Restarting your phone now and then keeps the phone running in optimal condition.
The Bottom Line
That's it for this article, folks; now you know how to reset your Android phone and the difference between a soft and a hard reset, along with their benefits. Remember that backing up your data is the most important part of the reset procedure.