Things to Do Before Selling or Replacing Phone
Things you should do before selling or replacing your android phone: Selling or replacing your phone can be an exciting time. If you're looking to buy, you'll probably be on the lookout for a shiny new model, and if you're selling, you'll be eager to recoup some of your investment. But before you jump ship, there are a few things you should do first.
It's common for our phones to get a little laggy over time, and even if your phone is still running great, it may be time to part ways with it. Before you are selling or replacing your phone, there are some things you should clean up, like clearing out unneeded apps, removing old processes, and updating your device's software.
What to do before changing phones?
Follow these simple tips:
Check your phone's warranty. Most smartphones have one or two-year warranties, while most tablets have a one-year warranty. Most devices' warranties cover manufacturer defects, and repairs can only be made at an authorized service center. But most devices' warranties don't cover accidental damage, such as cracked screens or water damage.
Make sure the device is activated. When you buy a smartphone, it's activated in your name by default. But if you're handing it to someone else, be sure to deactivate the device.
Back up your data before you sell. Most smartphones have built-in backup features that allow you to back up your contacts, calendar, photos, music, and videos to your computer. But, backup features vary depending on the device, so check your manual or contact your phone's manufacturer for instructions.
Wipe your phone before you sell it. Wipe your phone to remove all your personal information, videos, photos.
What to do Before Getting a New Phone?
Before you even think about getting a new phone, you should make sure you have a backup plan. That means storing your current phone number and any important data on a separate device or computer. You can also set up a password-protected account with your carrier so that you can easily retrieve your data in the event of a loss or theft.
Once you're ready to upgrade, there are a few things to keep in mind. First, it's important to research which phone is best for your needs. Then, make sure to get a warranty and insurance policy if you're planning on buying new hardware. Finally, be sure to charge your new phone as soon as possible – even if the battery is just at 20%. A dead phone can seriously inconvenience your daily routine, so it's best to avoid any potential headaches!
Before making the purchase of a new phone, it's important to do a few things to make sure you're getting the best deal possible. Here are a few tips to get started:
1. Check online reviews – One of the best ways to know if a phone is a good deal is to check online reviews. This will give you an idea of what other people think of the phone, and whether or not it's worth your money.
2. Compare prices – Another way to get an idea of what a phone is worth is to compare prices online. This can help you save money on the phone itself, as well as on any accessories that may be needed.
3. Research the latest models – Finally, always research the latest models before making your purchase. This will help you avoid buying a phone that's already been discontinued or replaced by another model.
These are just a few tips – there are many other factors that go into buying a new phone, so feel free to ask us any questions you may have!
Things to do with an old android phone:
There are a few things that you can do with an old Android phone that might make it more useful or interesting. Here are a few ideas:
1. Use it as a security camera – A lot of Android phones include built-in cameras that are often good enough for basic use. If you have an older model that doesn't include a camera, you can use an app like Camera 360 to turn it into a security camera.
2. Use it as a hotspot – If you don't have any other way to connect to the internet, you can use your old Android phone as a hotspot. This will allow other devices in your home to access the internet through it.
3. Use it as a media player – If you have an older model of Android phone that includes HDMI output, you can use it to watch movies and TV shows on large televisions or monitors. Simply connect the phone to the TV using an HDMI cable and enjoy your content!
4. Use it as a monitor – If you have an extra monitor or screen that you don't use anymore, you can turn your old Android phone into a screen by using an app like Air Display. This will allow you to access the internet, email, and other apps on your phone while using the extra screen for work or entertainment purposes.
Should I Remove Sim Card before selling the phone?
There is no definitive answer to this question as it depends on the specific case.
Generally speaking,
It's advisable to remove the SIM card before selling a phone as this will help to ensure that the phone is sold in a clean and undamaged condition. However, if you are sure that the phone is in good condition and does not contain any personal data, you can leave the SIM card in place. Ultimately, it's up to you to make the decision as to whether or not to remove the SIM card.
What to do before selling an android phone?
Before selling an Android phone, it's important to make sure that you're taking the proper precautions. Here are a few tips that can help you protect your device and keep your data safe:
1. Back up your data – One of the most important things you can do before selling an Android phone is to back up your data. This means saving all of your photos, videos, music, and other files. This will help you in case something happens and you need to restore your device.
2. Disable screensaver and lock screen – When you're not using the phone, it's important to disable the screensaver and lock screen so that unauthorized people or thieves cannot access your device.
3. Use a trusted seller – Always use a trusted seller when selling an Android phone. Make sure to research potential sellers before making a purchase, and make sure to ask questions if there are any concerns.
If you take these precautions and follow other general safety tips when using an Android phone, you should be fine. Have any other questions about selling Android phones? We'd be happy to help! Just comment below.
Recent Replacement of Your Android Phone
Whether you have a new Android phone or an old one, there's one thing you need to know about: your phone's warranty. The warranty period is the length of time you have from the day you buy your phone to the day when your manufacturer will repair or replace it.
Even if it's been out of warranty for a while, it doesn't hurt to just check and see what your manufacturer's warranty is, because sometimes the manufacturer will repair (or replace your device) even if you've had it longer than the warranty period.
When something breaks, you want to get it fixed. The problem is, things break, and phones are no different. When they do, you want to get it fixed as soon as possible. While a new phone may be your immediate solution, that may not always be possible.
So, what do you do when the new phone you want just won't arrive? Thankfully, there are ways to extend the life of your current phone, so you can continue to enjoy your phone, and keep your phone, instead of buying a new one.
Keep your SIM card before Selling or Replacing Your Android Phone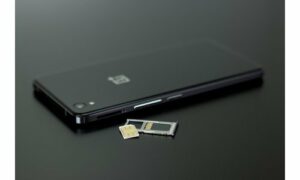 When it's time to upgrade your phone or sell it, you don't want to have to track down a SIM card, log into your carrier's website, and contact your carrier to change your plan. All you want to do is turn your SIM card over to the carrier, so you can sell your phone and use the money you get from it to get your next smartphone. But, first, you need to know how to keep your SIM card when selling your Android device.
When selling or replacing an old Android phone, make sure you get rid of all of your personal data (photos, music, apps, documents, and whatnot) before you resell or recycle the device. If the previous owner doesn't do this, he or she might try and access your data; fortunately, you can prevent this by overwriting your phone's internal storage with a factory reset.
Remove your SD card before Selling or Replacing Your Android Phone
Selling your phone for some cash is a great way to upgrade, but before you do so, consider removing your SD card. SD cards store tons of extra apps and information you don't need or want, like old text messages and photos. They also take up a lot of valuable space, making your phone slower and taking up more battery life. Removing your SD card before selling or replacing your phone is easy.
If you want to sell your Android phone, you may need to remove the SD card. While some people find it an inconvenience, removing the SD card isn't difficult. Just push the section of the SD card with a pin and remove them and take it over to your purse or anywhere else.
One phone per box and look at the warranty before selling or replacing the phone
Two days back, when my uncle was selling his old phone (HTC Desire 626) on eBay, he forgot to check the warranty and when the third buyer tried to contact him, the phone's warranty had expired, and the buyer had to send the phone back. He bought the phone from a US seller and then sold it in Pakistan. I think it was a matter of time, (and money) before the buyer would approach my uncle for a warranty.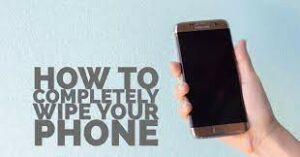 Final Verdict
Did you know that you can extend your phone's battery life by synchronizing your phone with your computer? Doing so allows your computer to "auto-backup" your current phone settings, photos, videos, contacts, and calendar information. Once you've completed the process, you can roll back to a previous version of your phone's settings at any time. So, what are you waiting for? Start backing up your phone today!
Selling or replacing your smartphone is never an easy decision. You know you might not go with the same company, but how do you go about deciding? Don't worry, we got you covered. Follow these steps which I mentioned above to ensure you make the best decision before selling or replacing your phone.