MI This Device is Locked: Fixed!
Is your Xiaomi phone showing the frustrating "This Device is locked" error? Don't worry, we've got you covered. In this blog, we will delve into the secrets of unlocking your Xiaomi device and getting rid of this error once and for all. We will start by explaining what a Mi Account is and why it may cause this issue.
Then, we will walk you through various methods to fix the error, including resetting your account password, contacting Xiaomi customer support, using Mi Account Remove Tools, and more. We will also address common questions about deleting a Mi Account permanently, removing it without a password, and whether a factory reset can remove the account. So, if you're ready to unlock the mysteries of your locked Xiaomi device, keep reading!
What is Mi Account?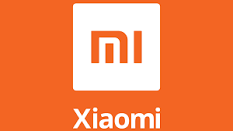 Mi Account is an essential user account created by Xiaomi, the company behind MI devices. It enables users to access various Xiaomi services and features, such as cloud storage and device tracking. Mi Accounts can be used to synchronize data across multiple MI devices, requiring users to provide an email address or phone number.
How to Fix the "This Device is locked" Error on MI account on Xiaomi Phone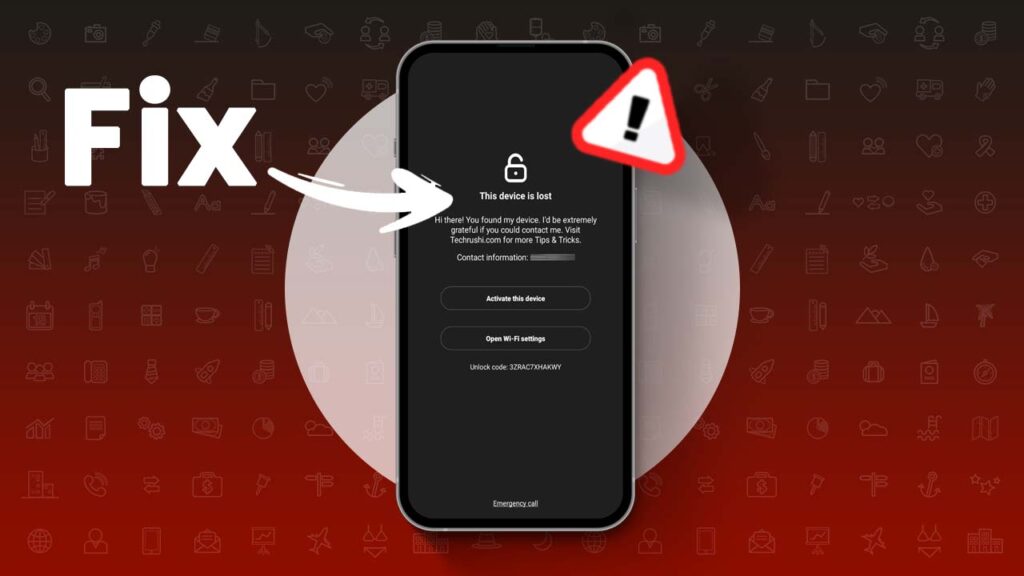 If you happen to come across the "This Device is locked" error on your MI account on a Xiaomi phone, there are steps you can take to resolve it.
First, understand the cause of the error, which could be due to security reasons or forgetting your password. To unlock your MI account, you can try resetting your password through the Xiaomi website or using the Mi Account Recovery tool.
Additionally, common troubleshooting methods include performing a factory reset or contacting Xiaomi customer service for assistance. Remember to keep your MI account secure and follow these tips to prevent errors in the future.
Method 1: By Forgot your Mi Account password
When you activate the lock feature on a misplaced Xiaomi phone, the display will show the message "This device is locked." To proceed, your primary and crucial initial action entails entering your Mi account password. However, if you happen to forget this password, you can follow the steps outlined below:
Access the Xiaomi account website using another phone or a computer.
Locate and choose the "Forgot Password" option situated at the lower section of the sign-in page.
Provide one of the following pieces of information that you recall: registered contact number, email ID, or Mi ID.
Click the "Next" button. If the provided information is accurate, a message indicating "Account Verified" will be displayed on the screen.
Opt for a preferred verification method, either a phone number or email address, and then initiate the transmission of a verification code by selecting "Send."
Shortly, you will receive a "Verification Code" on the provided identification (phone number or email address). Enter this code into the designated field and proceed by clicking the "Submit" button.
At this point, you can enter your desired new password and finalize the process by clicking "Submit."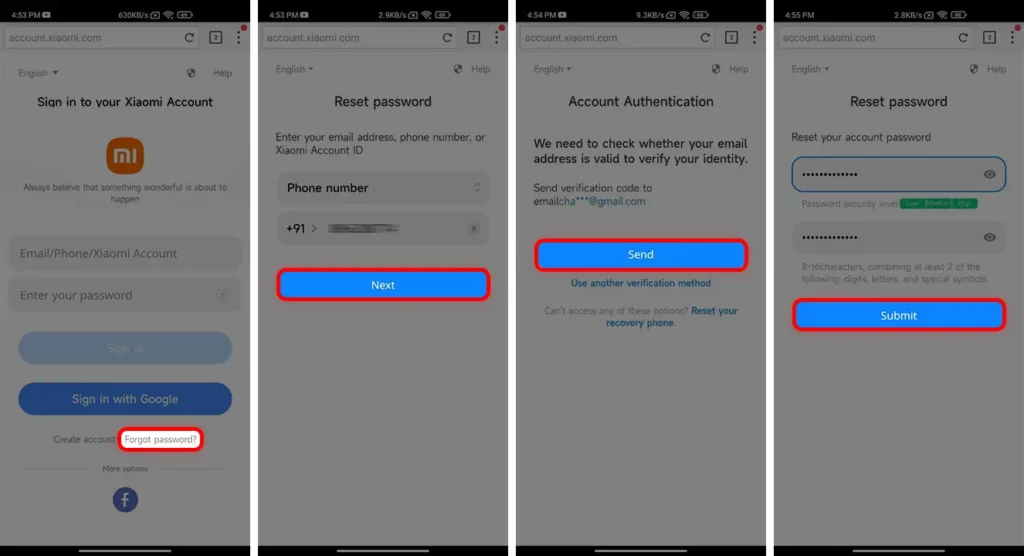 Method 2: Request Xiaomi Customer Support
In case you're not familiar with any of your credentials, commence by following the initial two steps of method 1. Subsequently, proceed with the following instructions:
On the Account authentication page, select the "Send" button if you can access your email ID. Alternatively, if email access is unavailable, choose "Use another verification method."
A variety of authentication options will be presented. If you have access to any of the listed methods, select "Send." If not, opt for "Use other verification methods."
Upon reaching the Reset Recovery Information page, click on "Get Started" and adhere to the on-screen guidelines.
At this point, you're ready to reach out to the Xiaomi Customer Support team for further assistance.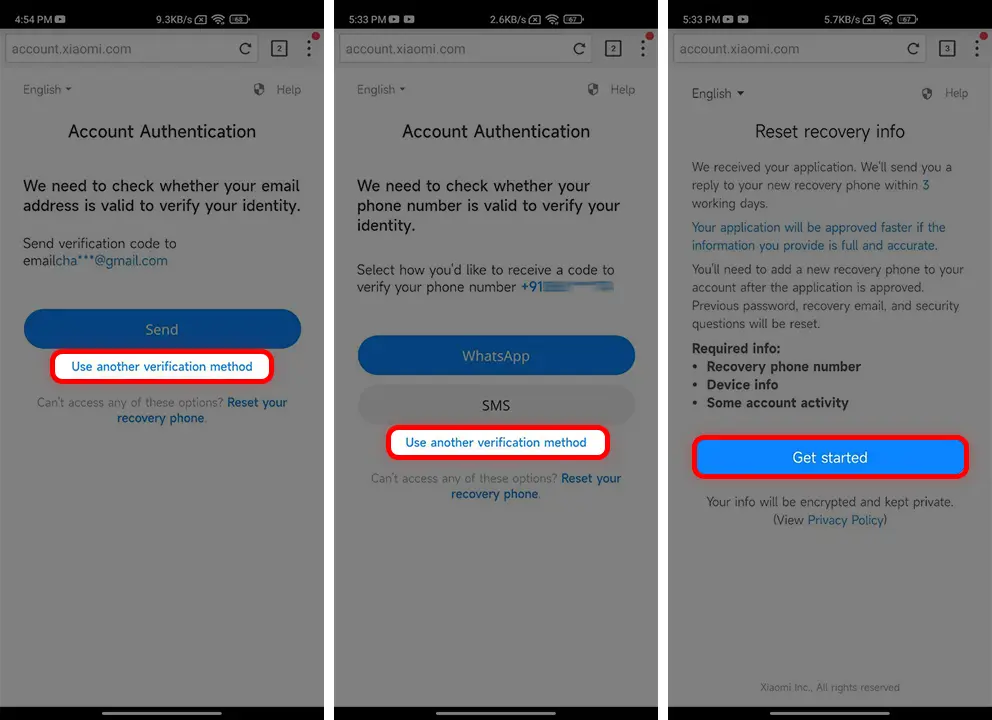 Method 3: Unlocked by Hard Reset
If the "This device is locked" error persists even after following the aforementioned steps, you have an alternative option available:
Begin by turning off your device. Simultaneously press the volume down and power buttons while turning the device back on.
Upon entering the recovery mode, you will encounter three menus: reboot, wipe data, and connect to Mi Assistant.
Navigate to the "Wipe Data" option by using the Volume Down button. Press the Power button to confirm your selection and enter this option.
Once inside the "Wipe Data" option, press the power button again to initiate the data erasure process. (It's important to note that selecting this option will result in the deletion of all your data. Make sure to back up your data before proceeding.)
Confirm the action by pressing the Volume Down button once more.
Patiently wait until the data wiping process is completed. (Please keep in mind: To prevent any issues, ensure your phone is charging before initiating this process. If your phone powers off during this procedure, it might result in damaging your device.)
Finally, restart your device to complete the process.
Please exercise caution and ensure you have backed up all your important data before proceeding with the data-wiping step.
Method 4: Mi Account Remove Tools
To access the recovery mode on your device, follow these steps:
Press and hold the Volume Down and Power buttons simultaneously for a duration of 5 seconds while your device is powered on to open recovery mode.
Connect your phone to a PC or laptop using a USB cable.
Download and install the Mi Account Unlock Tool on your computer. After installation, launch the tool and click on the "Information" option.
In case the tools indicate a failed device interface detection, you will need to download the ADB driver and fast boot driver for your device.
Once you have successfully set up the required drivers, your device will be recognized within the Mi Account Tools software.
Proceed by clicking on the "Bypass Mi Account" and "Disable Mi Account" buttons consecutively.
Your device will now initiate an automatic reboot, and upon completion, you will be guided through the setup process.
Method 5: Contact the Mi service center
In addition to the previously mentioned methods, the most straightforward and convenient solution to address the "This Device is locked" error is to visit a Mi Service Center. Here's how:
Locate the nearest Mi service center to your location.
Bring along the original purchase bill of your device, the phone itself, and a valid form of identification.
Request assistance in resolving the Mi Unlock issue. The service center professionals will efficiently address your concern.
Typically, they will swiftly resolve the problem. However, please note that if your phone is no longer under warranty, a nominal fee might be applicable for this service.
Method 6: Xiaomi FRP Bypass Via UnlockGo (Android)
UnlockGo is a reliable and efficient tool designed to effortlessly bypass the "This Device is locked" error on MI accounts, offering a simple solution to overcome FRP (Factory Reset Protection) locks, particularly beneficial for Xiaomi phones. This innovative tool guides you through easy steps to safely unlock your device, ensuring a secure process that eliminates the risk of data loss.
How to Delete Mi Account Permanently?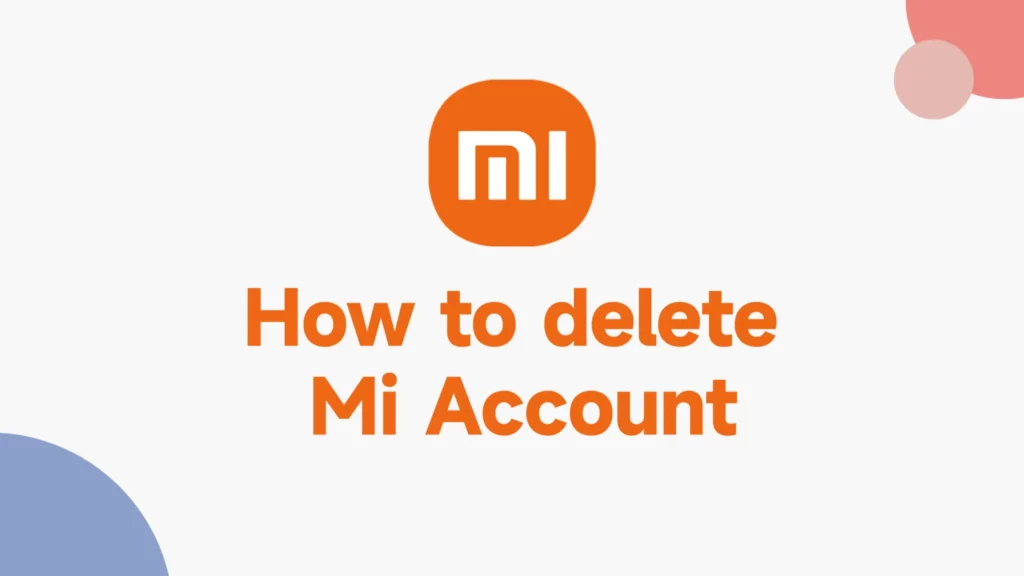 To delete your Mi Account permanently, you can follow these steps:
Note: Deleting your Mi Account is irreversible and will result in the loss of all your Mi Cloud data, purchases, and other associated services. Make sure you have backed up any important data before proceeding.
Visit Mi Account Deletion Page: Go to the Mi Account Deletion page by clicking on the following link: Mi Account Deletion Page. Make sure you're logged in with the Mi Account you want to delete.
Sign In: If prompted, sign in to your Mi Account using your registered email ID and password.


Read and Accept Terms: Read through the account deletion terms and conditions carefully. It's important to understand that account deletion is irreversible and will result in data loss. Check the box to confirm that you understand and agree to the terms.
Authenticate: Depending on the security settings of your Mi Account, you may need to verify your identity through a verification code sent to your registered email or phone number. Follow the instructions to receive and enter the verification code.


Submit Request: After completing the verification, click on the "Submit" or "Next" button (the wording might vary) to proceed with the account deletion process.


Confirmation: You will see a confirmation message stating that your account deletion request has been received. The actual account deletion process might take some time.
Wait for Deletion: Xiaomi's system will process your account deletion request. This process might take a few days. During this time, do not attempt to log in to your account.
Account Deletion Complete: Once the account deletion process is complete, you will receive a notification or email confirming the deletion. Your Mi Account and all associated data will be permanently deleted.
Can Factory Reset Remove Mi Account?
Performing a factory reset on a device will remove all user data and settings from the device itself, but it does not necessarily remove the associated Mi Account from Xiaomi's servers. The Mi Account remains linked to the device and can still be used to log in after the factory reset.
How to Remove Mi Account Without Password?
If you have forgotten your Mi account password, unfortunately, it is not possible to remove the account without the password. You can try resetting the password using the "Forgot Password" option. If that doesn't work, contact customer support for further assistance. Remember, attempting to remove an account without proper authorization is not recommended.
Method 1: Delete Mi Account through Factory Settings
Deleting your Mi account through factory settings allows you to remove it without requiring a password. This method involves resetting your device to its original factory settings, which will erase all data and settings. It's important to note that this process will also remove any other accounts and data on your device. Make sure to create a backup of any important information before proceeding. After performing a factory reset, you can set up your device again without the Mi account.
Method 2: Delete Mi Account with TPS Xiaomi Tool
TPS Xiaomi Tool offers a solution for users who have forgotten their Mi account password. This tool allows for the deletion of the Mi account in just a few simple steps. By using TPS Xiaomi Tool, you can remove the Mi account and unlock your device, regaining access to it. It is important to carefully follow the provided instructions to successfully delete the Mi account using this tool. Remember to backup your data as removing the Mi account will erase all other accounts and data on your device.
How to Use TPS Xiaomi Tool to Remove MI Lock
TPS Xiaomi Tool is a reliable and trusted software tool that allows users to remove MI account locks without needing a password. It is widely used because it supports various models of Xiaomi devices. With the help of the TPS Xiaomi Tool, users can quickly and easily bypass the MI lock and regain access to their devices.
Even non-technical users will find it easy to use, thanks to its simple and user-friendly interface. This tool is a reliable solution for removing MI account locks and restoring full functionality to Xiaomi devices.
Method 3: Bypass Mi Account With Mi Account Unlock Tool
Mi Account Unlock Tool is a convenient solution for removing your Mi account without needing a password. This method can be useful if you have forgotten your password or are unable to access your Mi account. The tool allows you to bypass the Mi account verification process and gain access to your device.
Follow the instructions provided by the tool to successfully remove your Mi account. It's important to note that using this tool may void your warranty, so proceed with caution.
What Does It Mean if Xiaomi Device Is Locked?
If a Xiaomi device is locked, it generally means that the device is protected by some form of security mechanism to prevent unauthorized access. The term "locked" can refer to various types of security measures implemented on the device, such as screen locks (PIN, password, pattern, fingerprint, or face recognition), Mi Account locks, bootloader locks, network locks, or other privacy features. These measures are in place to ensure the security and privacy of the device's functions, data, and features, and to prevent unauthorized use or access.
Useful Tip: Forgot Xiaomi Screen Password? How to Unlock the Xiaomi Device?
If you've forgotten your Xiaomi screen password, here's how to unlock your device safely.
First, attempt your Mi Account credentials, as linked devices can use the "Find Device" feature. If that's not an option, perform a factory reset after backing up your data. Remember, this erases all content. If your device runs Android 4.4 or older, you might use your Google Account for unlocking. Prioritize official methods to prevent security risks or warranty issues. For expert help, reach out to Xiaomi support.
FAQs about Unlocking Xiaomi Phones
Can all types of screen locks (pattern, password, PIN, fingerprint, and face ID) on Xiaomi phones be removed by the above methods?
While the above methods can remove certain types of screen locks on Xiaomi phones, it's important to note that not all lock types may be removable. More advanced forms of authentication like fingerprint and face ID may require specific steps or biometric data for unlocking. For assistance with removing specific lock types, it's recommended to consult the device's user manual or contact Xiaomi customer support. Attempting to remove a lock without proper authorization may lead to data loss or device damage.
Is it safe to remove screen locks from Xiaomi phones?
Removing screen locks from Xiaomi phones can be safe if done correctly using official methods, but it's important to consider the trade-off between convenience and security. While it eliminates the risk of lockouts, it also exposes your data to unauthorized access, compromising privacy.
Balancing ease of use with safeguarding sensitive information is crucial. Before making changes, ensure to back up data and explore alternative security measures. Avoid unauthorized methods or third-party software to prevent security risks and warranty voidance. When in doubt, consult a professional technician or contact Xiaomi support for guidance.
How can I change the screen password on Xiaomi phones?
To change the screen password on Xiaomi phones, follow these steps:
Open the "Settings" app on your Xiaomi phone.
Scroll down and tap on "Passwords & security" or similar options, depending on your device's software version.
Select "Screen lock" or "Screen lock & password."
Enter your current screen password, PIN, and pattern, or use your fingerprint/face to authenticate.
Choose the "Change password" or "Change screen lock" option.
Follow the prompts to enter and confirm your new screen password, PIN, or pattern.
Save the changes and exit the settings.
Your screen password will now be updated to the new one you've set. Remember to choose a secure and easily memorable password to ensure the safety of your device and data.
Apart from the screen lock, are there any other locks on Xiaomi phones?
Yes, apart from the screen lock (PIN, password, pattern, fingerprint, face ID), Xiaomi phones may have other locks and security features to protect your device and data. Some of these include:
Mi Account Lock: If your Xiaomi device is associated with a Mi Account, it might be "locked" to that account. This means you need to log in with the associated Mi Account credentials to access the device and its features.
Bootloader Lock: Xiaomi devices often come with locked bootloaders. Unlocking the bootloader allows for installing custom firmware or recoveries, but it can also compromise device security.




Network Lock (Carrier Lock): In some cases, a Xiaomi device might be "locked" to a specific mobile network carrier. This means the device will only work with SIM cards from that carrier.
App Lock: Xiaomi phones often include a built-in "App Lock" feature that allows you to lock specific apps with a separate password or biometric authentication.
Second Space: Xiaomi's "Second Space" feature creates a separate user profile with its own apps, files, and settings. It can be locked with a different password or fingerprint, providing an additional layer of privacy.
Privacy Protection: Xiaomi devices may offer features to protect your privacy, such as hiding sensitive notifications on the lock screen or using a private notification content mode.
Secure Folder: Some Xiaomi phones offer a secure folder where you can store sensitive files and apps. This folder can be locked with a separate password or biometric authentication.
App Permissions and Security Settings: Xiaomi's MIUI often includes options to manage app permissions, restrict background activity, and enhance overall device security.
Find My Device Lock: Google's "Find My Device" feature found on Xiaomi devices allows users to remotely locate, lock, or erase their devices in case of loss or theft. You can lock the device with a password through this feature.


These are just some of the additional locks and security features that may be available on Xiaomi phones. The specific features and options can vary depending on the device model and the version of MIUI (Xiaomi's custom Android skin) installed on the phone. Always explore your device's settings and documentation to fully understand and utilize the available security features.
Conclusion
In conclusion, unlocking a locked MI device can be done through various methods such as resetting the password, contacting customer support, using Mi account removal tools, or visiting a service center. It's important to understand the different options available and choose the method that suits your needs and preferences.
Additionally, if you want to delete your Mi account permanently, you can do so through factory settings or by using tools like TPS Xiaomi Tool or Mi Account Unlock Tool. Remember, it's always recommended to be cautious while unlocking a device and ensure that you follow the correct procedures to avoid any potential risks. If you have any more questions about unlocking Xiaomi phones or other related queries, refer to our FAQ section for more information.