Can't Find Your Contact On WhatsApp? Quick Fixes to Try
Have you ever opened your WhatsApp only to find that some of your contacts are not showing up? It can be frustrating, especially if you need to contact someone urgently. But don't worry, we've got you covered! In this blog post, we'll address the common reasons why contacts may not be showing up on WhatsApp and provide quick fixes to try.
We'll cover everything from saving contacts in international format to updating WhatsApp to the latest version. Additionally, we'll introduce you to a reliable WhatsApp management tool for Android and iOS that can help you manage your contacts more efficiently.
Lastly, we'll answer some frequently asked questions about contacts not showing up on WhatsApp for Android and iPhone. Let's get started!
Why Contacts Are Not Showing on WhatsApp?
If your WhatsApp contacts are missing, check if they are saved in your phone's contact list and that you've granted WhatsApp access to it. Syncing contacts from an old device may help. If all else fails, try reinstalling the app or reaching out to support for help.
Method 1: Save Contact in International Format
To see your contacts on WhatsApp, save them in international format. This ensures that WhatsApp can recognize them properly. Add a plus sign (+) and the country code before the phone number of each contact you want to include. For instance, if you're based in India and adding someone with an Indian number, use +91 as a prefix before their phone number. This simple step will help you avoid any issues with missing or invisible contacts on WhatsApp.
Method 2: Choose "Show All Contacts" in Settings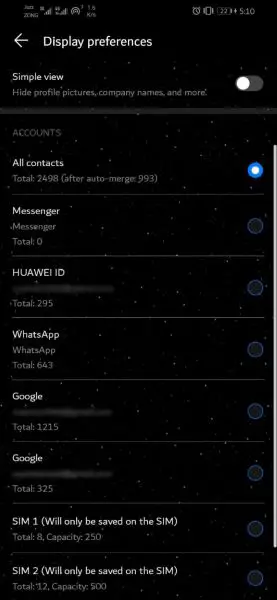 If you're having trouble finding a specific contact on WhatsApp, one solution can be to choose "Show All Contacts" in Settings. This could happen when someone saves a contact differently than what's listed on their WhatsApp account. It's important to ensure that both numbers match up and that the person hasn't blocked you. Alternatively, refreshing or reinstalling the app might resolve any sync issues between your phone's address book and WhatsApp data. Don't forget to try syncing contacts through an international format as well!
Method 3: Update WhatsApp to Latest Version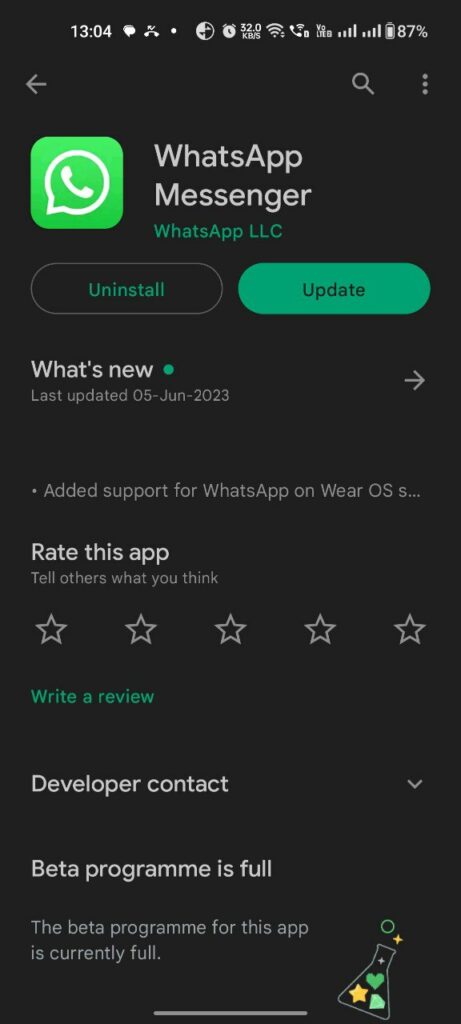 Updating WhatsApp to its latest version can help resolve issues with the contact list not updating. To update the app on your Android phone or iPhone/iOS device, go to Google Play Store or App Store and type 'WhatsApp' in the search bar. If an update is available, click 'Update' to download and install it. Once installed successfully open WhatsApp to see if contacts have become visible.
Method 4: Allow WhatsApp Contacts Permission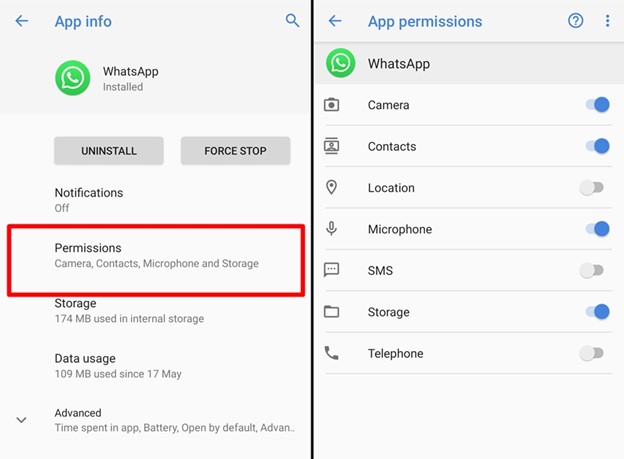 To grant WhatsApp contacts permission on your Android phone, first access the settings app and locate 'Apps.' From here, find WhatsApp in your installed applications and open it. Once inside the app info section, proceed to 'Permissions' and toggle the button for 'Contacts'. In case you are unable to locate Whatsapp in this process, try searching under 'All Apps' or 'Installed Apps'.
Method 5: Refresh WhatsApp Contacts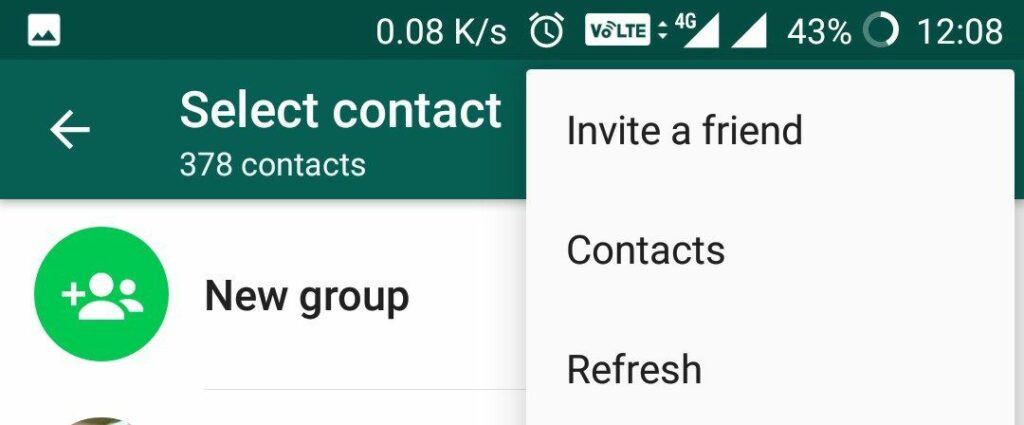 To fix the issue of contacts not showing on WhatsApp, try refreshing them by ensuring that contact numbers are saved in international format with the country code. Allow WhatsApp permission to access your contacts and restart your phone or reinstall the app if required. Syncing issues and privacy settings may also prevent contacts from showing up. Refreshing your contacts should resolve this problem. Ensure that you have installed the latest version of WhatsApp from Google Play Store or App Store as outdated versions may cause syncing issues.
Method 6: Reset WhatsApp Sync or Reset Network Settings
If you're experiencing difficulty locating a particular contact on WhatsApp for Android, try resetting the app's sync or network settings. Ensure that you've granted Whatsapp access to your phone's address book and that the relevant data is saved there. If none of these troubleshooting steps work to resolve the issue and your chats are saved on Google Drive for backup purposes, consider uninstalling and reinstalling WhatsApp as a next step.
Method 7: Uninstall and Reinstall WhatsApp
Refreshing your WhatsApp app by uninstalling and reinstalling it can help resolve syncing issues if you cannot locate a contact on WhatsApp. Make sure your phone contacts are updated and saved with the correct format and country code before doing so. Verify that WhatsApp has permission to access your contacts as well. Pull down or restart the app after reinstallation for a refreshed contact list.
Method 8: Using MobileTrans – WhatsApp Transfer Tool
If you've exhausted all other options and still can't find your contacts on WhatsApp android, consider using a reliable transfer tool such as MobileTrans – WhatsApp Transfer Tool. With this easy-to-use tool, you can effortlessly manage and transfer your important data between devices securely. Simply make sure that your phone number is stored correctly with its country code in your device's contact list and ensure that the app has permission to access it. In case this doesn't solve the issue, don't hesitate to reach out to the helpful support team for further guidance.
FAQs for WhatsApp Contacts Not Showing on Android and iPhone
If you're having trouble finding a specific contact on WhatsApp for Android or iPhone, there are several solutions you can try. One option is to save the contact in international format or choose "Show All Contacts" in Settings. You can also update to the latest version of WhatsApp and ensure that it has permission to access your device's contacts. A WhatsApp management tool can help you find missing contacts by syncing your address book with the app and backing up important data. By following these tips and tricks, you can easily troubleshoot any issues and get back to chatting with ease.
Why Are Contacts Not Showing on WhatsApp for Android?
If contacts aren't showing on WhatsApp for Android, it could be due to outdated app version, contact permission settings, or sync issues with the device's address book. Updating the app and checking permission settings can help. If not, try syncing contacts with Google account or manually adding them in WhatsApp.
Why Do New Contacts Not Show on WhatsApp?
If new contacts are not showing on WhatsApp, it could be because they are not saved in your phone's address book, or their number is incorrectly saved. It may take time for WhatsApp to sync and display new contacts. Check if the contact blocked you or deleted their account. Restart your phone or update WhatsApp to resolve the issue.
How to Make Contacts Visible on WhatsApp for Android and iPhone.
To ensure that WhatsApp displays all of your contacts on Android or iPhone devices, start by saving their phone numbers in your device's address book. Next, check if the app has permission to access your phone's contacts and download the latest version from Google Play Store or App Store. You can also refresh your contact list or restart the app to sync any changes made to your address book.
Conclusion
Losing access to your WhatsApp contacts can be frustrating, but there are several quick fixes you can try. From saving contacts in the international format to refreshing your contact list, there are many ways to get your contacts showing up on WhatsApp again. If you're still having trouble, you can use a tool like MobileTrans – WhatsApp Transfer to manage your WhatsApp contacts and messages easily. And if you have any questions about why your contacts aren't showing up or how to fix the issue, check out our FAQs section for more information. Don't let missing contacts keep you from using WhatsApp – try these quick fixes today!
For more Android Phone related doubts and queries, visit AndroidSrc today.