com.sec.android.app.vepreload: Explained
If you're an Android user, you may have come across a mysterious app on your device called com.sec.android.app.vepreload. What exactly is this app, and why is it preloaded on your phone?
In this blog post, we'll dive into the world of com.sec.android.app.vepreload and explore its purpose, functionality, and whether or not you should keep it on your device. So, if you've ever been curious about that strange app lurking in your app drawer, keep reading to uncover the secrets of com.sec.android.app.vepreload.
What is com.sec.android.app.vepreload?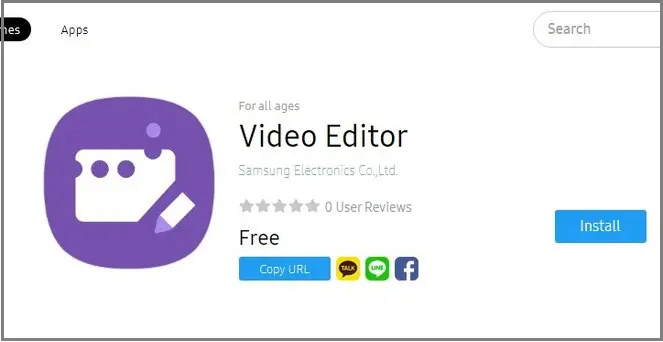 com.sec.android.app.vepreload is the package name for the Samsung Video Editor app. This app is specifically designed and developed by Samsung for their Android smartphones. Its primary purpose is to provide Samsung users with a built-in video editing tool, allowing them to easily edit and enhance their videos directly on their Samsung Android devices.
The Samsung Video Editor app likely comes preloaded on many Samsung smartphones and tablets, making it readily available for users to edit their videos without the need to install third-party editing software. This app reflects Samsung's commitment to enhancing the multimedia capabilities of their devices and providing users with a seamless video editing experience.
Name: Video Editor
Package: com.sec.android.app.vepreload
Developer: Samsung Electoronics Co. Ltd.
Support Version: Android 11 and later
What is com.sec.android.app.vepreload used for?
com.sec.android.app.vepreload, also known as Samsung Video Editor, is a versatile tool used for video editing and production on Samsung Android phones.
Video Editing: Samsung Video Editor is a native app on Samsung devices designed to edit videos easily and efficiently.
Trimming and Cutting: Users can trim and cut video clips to remove unwanted portions, ensuring their videos are concise and engaging.
Transitions: The app provides the capability to add transitions between video clips, creating a smoother flow between scenes.
Adding Music: Users can enhance their videos by incorporating background music or audio tracks for a more immersive viewing experience.
Text and Titles: It offers tools for adding text, titles, and subtitles to videos, enabling users to create informative or engaging content.
Speed Adjustment: Users can modify the speed of video playback, allowing for creative effects like slow motion or fast motion.
Filters: Samsung Video Editor includes filters that users can apply to videos to alter their visual style and mood.
Video Production: The app enables users to produce and export their edited videos in various formats, making them suitable for sharing on social media platforms or with friends and family.
How to Use a Samsung Video Editor?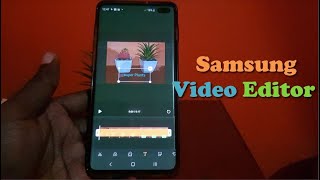 To edit a video in the Samsung Gallery app, follow these steps:
Launch the Gallery app on your Samsung device.
Locate and tap on the video you want to edit.
In the action menu, select the "Edit" option.
Begin editing by adding or trimming video clips and applying effects to enhance your video.
After making the desired edits, you can choose to save the edited video and share it as needed.
What Permission does Com.sec.android.app.vepreload have on My Samsung?
Here is the list of permissions com.sec.android.app.vepreload uses on your Galaxy phones:
Storage and Media: The same permissions for accessing external storage, READ_EXTERNAL_STORAGE, and WRITE_EXTERNAL_STORAGE, cover general storage access.
Location: Access to the device's location can be controlled by permissions like ACCESS_FINE_LOCATION (for precise GPS location) and ACCESS_COARSE_LOCATION (for approximate location).
Camera: The permission to access the device's camera is typically controlled by CAMERA permission.
Microphone: Access to the device's microphone is typically controlled by the RECORD_AUDIO permission.
Phone Access: Depending on the specific functionality you're referring to, phone-related permissions can include READ_PHONE_STATE (to read phone state and identity) for settings like Always on top, Keep screen on, etc.
To view the list of permissions granted to the video editor on your Samsung phone, follow these steps:
Go to "Apps" on your device.
Navigate to "System app."
Locate and select "com.sec.android.app.vepreload."
Tap on the "Permissions" option.
Is com.sec.android.app.vepreload safe?
com.sec.android.app.vepreload, developed by Samsung and stick to Google's privacy policies, is considered a safe application for Samsung devices. There is no known evidence of this app being compromised by viruses, malware, spyware, or keyloggers. Users can generally trust the app's safety and reliability for their video editing needs on Samsung Android devices.
Can I remove com.sec.android.app.vepreload?
You can remove com.sec.android.app.vepreload, the default Samsung Video Editor app, if you don't use its video editing features. Removing it won't typically affect your device's performance, but keep in mind that you'll lose access to the built-in video editor, and you can use alternative Android video editing apps from the Google Play Store if needed.
How to remove Samsung Video Editor App?
Similar to other system apps on Android, com.sec.android.app.vepreload (Samsung Video Editor) cannot be uninstalled directly from the App drawer through device settings. To remove it, you'll need to utilize ADB commands and a tool like System App Remover.
Here's a guide on how to uninstall the Samsung Video Editor using ADB and System App Remover.
Using ADB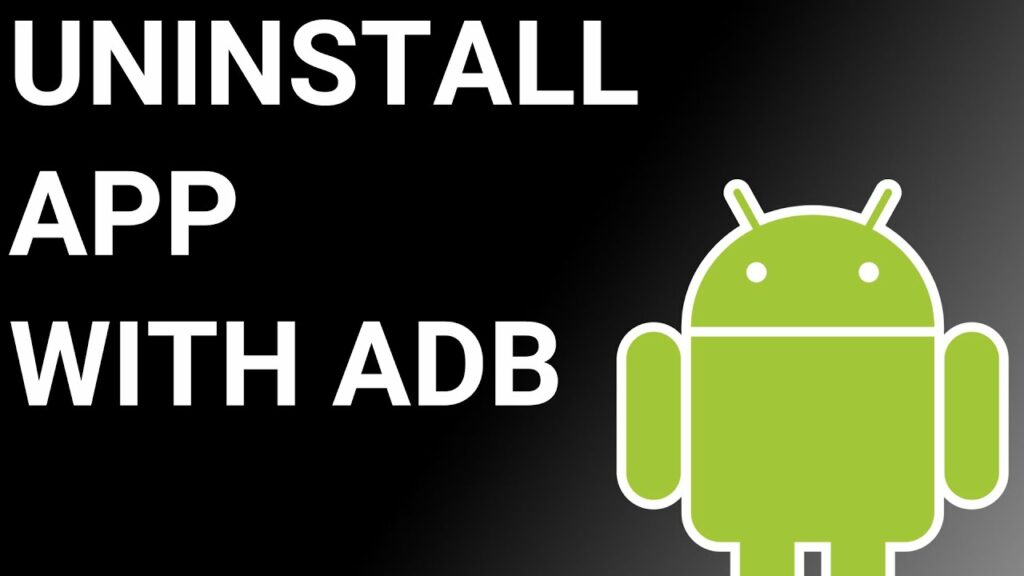 Using ADB allows you to access a Unix shell, enabling you to issue commands directly on your Android device.
To do this on a Windows PC, follow these steps:
Enable Developer Options:

Go to "Settings" > "System" > "About phone."
Tap "Build number" seven times to activate "Developer Options."

Enable USB Debugging:

In the main "Settings" menu, tap on "Developer Options."
Enable "USB debugging" by toggling it on.

Download and Set Up ADB on Your PC:

Download ADB on your Windows PC.
Extract the ZIP file to a folder of your choice.

Open Powershell Window or Command Prompt:

After extracting the ZIP file, open the folder.
Press and hold the "Shift" button and right-click in an empty area.
Select "Open Powershell window here."

Connect Your Device:

Execute the command adb devices in the Powershell window.
Connect your Android device to the PC using a USB data cable and set the USB mode to "File Transfer."

Allow USB Debugging: A USB debugging notification will appear on your phone. Tap "OK" to grant debugging access.
Confirm Device Connection: Re-enter the command adb devices in the Powershell window. You should now see your device's Serial number.
Uninstall the App:

Run the command adb shell pm uninstall --user 0 com.sec.android.app.vepreload
Wait for a few seconds, and you'll notice that the app has been uninstalled from your device.
By following these steps, you can use ADB on your Windows PC to uninstall the specified app from your Android device.
Using System App Remover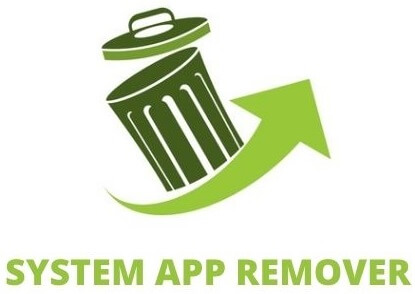 To utilize this approach, you'll need to root your Android device first. Once you've gained root access, proceed with the following steps to uninstall the system app:
Download and install the System App Remover application on your rooted Android device.
Open the application and locate the com.sec.android.app.vepreload in the list of installed apps. Select this app by tapping the checkbox next to it.
To entirely remove the app from your device, tap the "Uninstall" button.
Conclusion
Com.sec.android.app.vepreload is a preloaded app on Samsung devices that serves as the video editor for Samsung users. It allows users to edit videos directly on their devices, providing a convenient and user-friendly editing experience.
While some users may have concerns about the permissions and safety of this app, it is important to note that com.sec.android.app.vepreload is a legitimate app developed by Samsung and is generally considered safe to use.
However, if you do not find yourself using this app or prefer to use a different video editor, you have the option to remove it from your device. By following the steps outlined in this article, you can easily uninstall the app from your Samsung device. Whether you choose to keep or remove com.sec.android.app.vepreload, it's important to make decisions that align with your preferences and needs as a user.