8 Fastest Android Launchers (Free and Minimal)
There are numerous launchers available in the market, but only a few of them are trusted by users. These launchers can be used to customize your Android device with various themes and widgets.
But the real question is which launcher will dominate the market in 2023? We have compiled a list of the best android launchers that are fast enough and will offer you a better user experience compared to your stock launcher.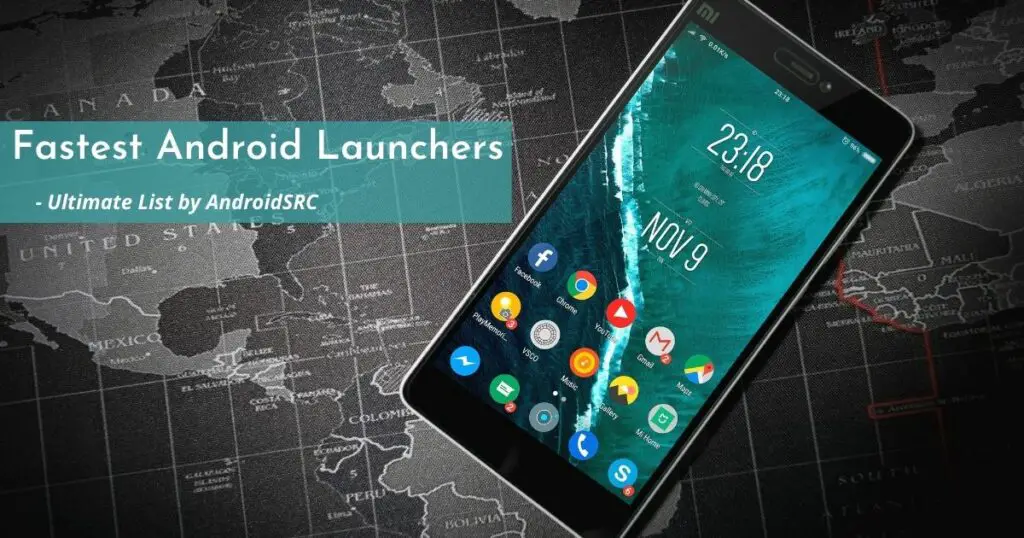 The speed of an Android launcher is determined by the number of apps you can add and how quickly they load. A fast Android launcher allows you to add new apps and use them quickly. If your Android launcher is not fast enough, it will be difficult to use your phone efficiently. This can be a problem especially when you have an android whose processor is a bit old and the RAM is not the fastest.
Here's our list of some of the best and the fastest android launchers that can run and provide a pleasant experience even with Low CPU And RAM Usage.
Fastest Android Launchers
Microsoft Launcher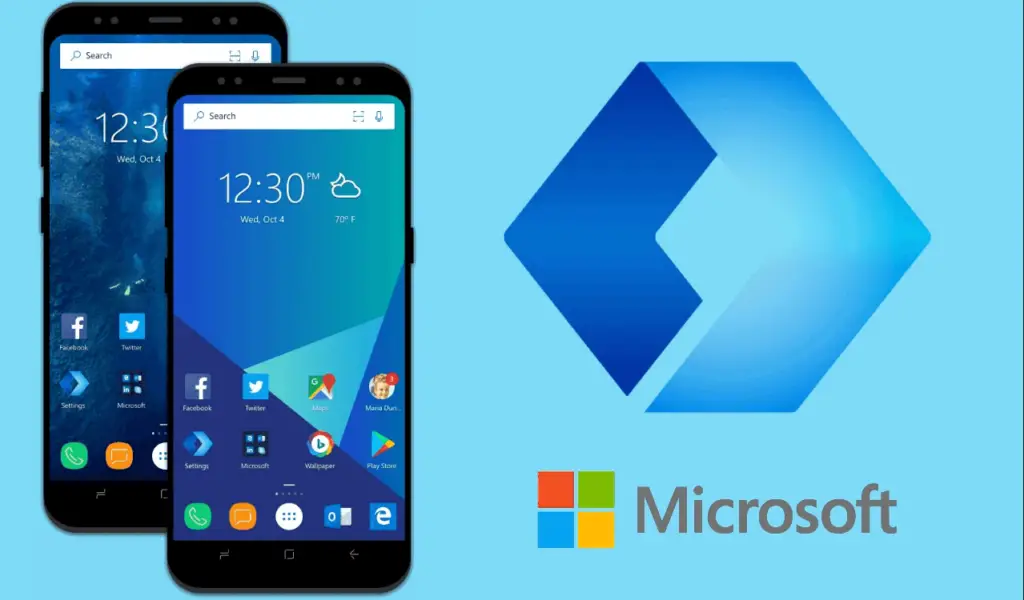 The Microsoft Launcher has been all the rage lately with Android users, and it's easy to see why.
The app is a one-stop-shop for setting up your device, delivering information that you need most often, and giving you simple ways to do things like accessing notifications or launching an app. It even lets you manage several apps at once, creating a very handy "home screen" that can easily grow with your needs.
Microsoft Launcher is the best and the Fastest Android launcher on this list. It has features like quick settings tile customization, home screen widgets, and many more.
Moreover, the Microsoft Launcher can be rightly called a launcher replacement for Android devices running on Google's mobile operating system. It has a new feature called Universal Search. This lets you search through the app drawer from the homepage of the app, instead of from within an individual app.
One of the biggest highlights of Microsoft Launcher is its ability to integrate with Cortana. This means that you can ask the digital assistant to perform tasks like launching apps, accessing contacts and other information, or searching for content within an app.
Moreover, PC users can now use Microsoft Launcher to search for content on their Windows 10/11 devices. This is a major leap through as it quickly allows file sharing between PC and your phone. This is something that hasn't been really possible on android for some time now.
The best thing about the Microsoft Launcher is that it comes with a lot of features at no cost. It also has some paid features that let you unlock features like Quick Switch, which lets you move between apps with a single swipe.
The Microsoft Launcher is fast because it does not require a lot of RAM to run. This means that you can use it even on low-end devices with 1 GB RAM.
The Microsoft Launcher can be used on Android phones with low computational power and is available for free on the Google Play Store.

Niagara Launcher – Minimal and Fast android launcher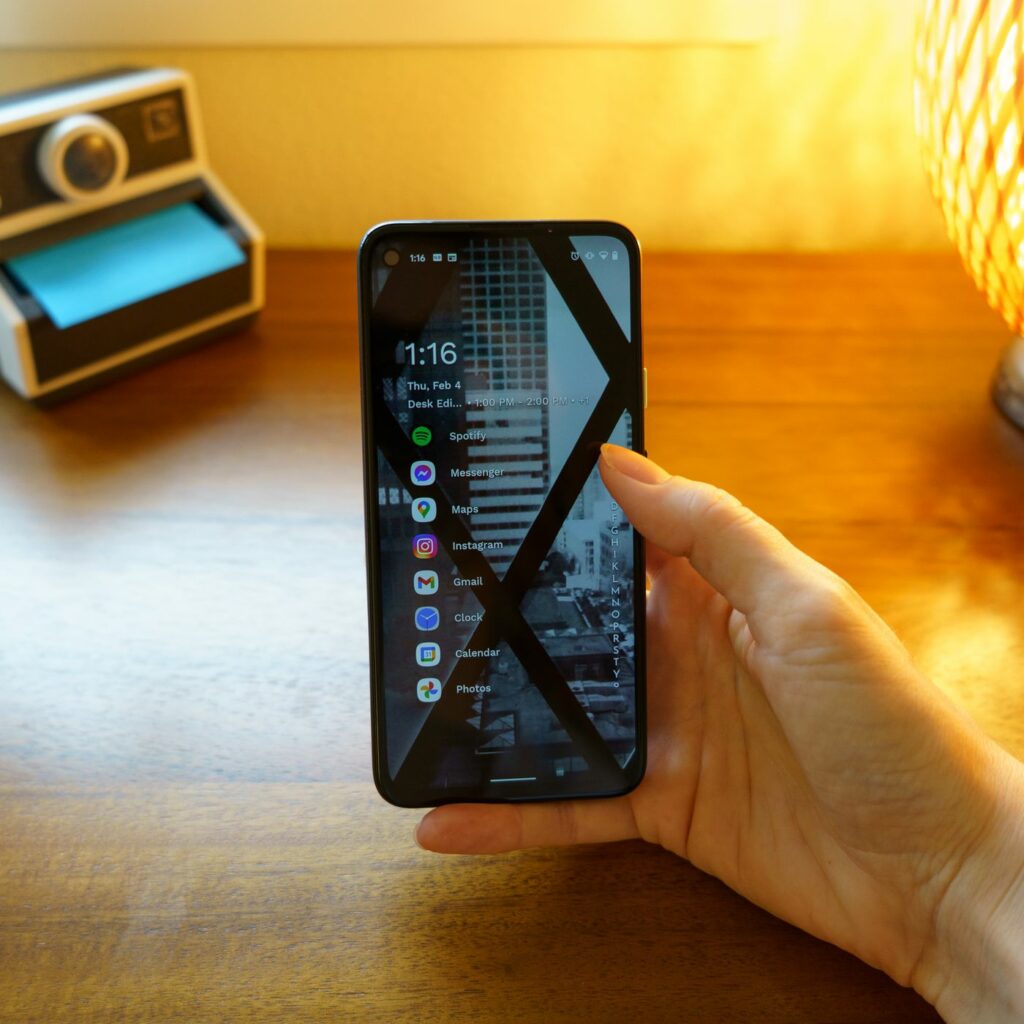 The Niagara Launcher is one of the newest launchers on Android. It first saw pubic eyes in beta tests during 2018 and has since been updated several times. But finally made it to the play store on February 1, 2021.
However, It has a limited set of features compared to the ones found in other launchers. But they are still enough to offer enough customizations without compromising on fast and rapid smooth UI.
The main difference is that it has a dark theme and a two-dimensional interface. This makes it look like an iOS or Samsung home screen.
You can set different themes, which you can choose from the Play Store, and customize the app drawer and folders. You can also add widgets to your home screen or change their layout.
Plus, the Niagara Launcher is available for free on Google Play, and the best part is you don't have any Ads even on the free version of the app.

Nova Launcher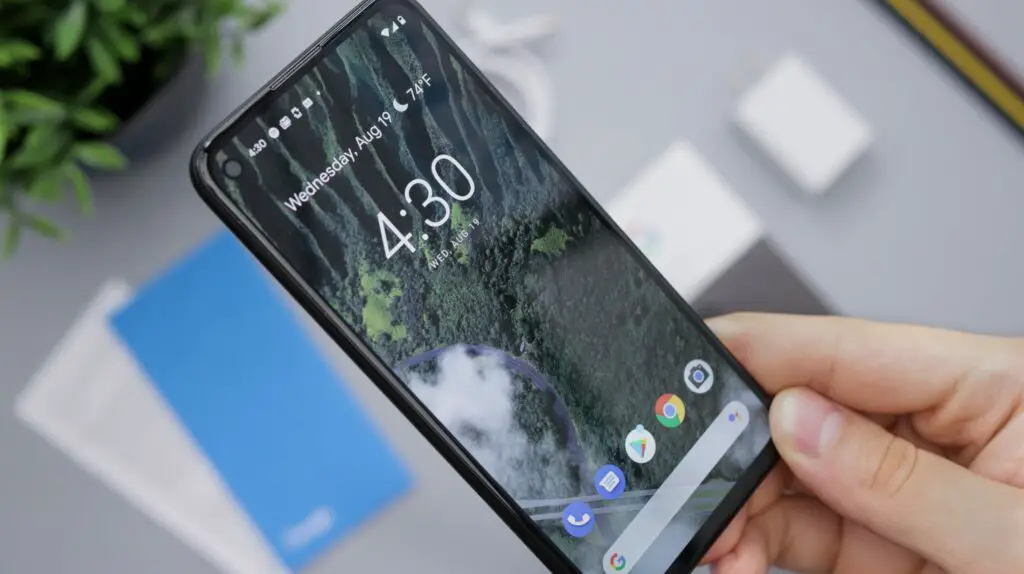 Next, we have the Nova Launcher which is a popular third-party launcher that was first released in 2013. The app comes with several customization options, including drawer scrolling and icon scaling, as well as custom gestures for opening the App Drawer or folders. It also has support for icon packs, which can be used to customize the launcher's icon set.
The Nova android launcher is really fast and works with almost any android phone you can find in the market. The UI is smooth and it is very customizable. It has many options to customize the launcher.
Additionally, Nova Launcher has support for several gestures, including the one that allows users to quickly switch between apps. Nova Launcher also has some features that allow you to customize your home screen's layout and add widgets. You can also choose between two different dock styles: a vertical one or a horizontal one.
Moreover, the Nova Launcher has support for the Google Now on Tap feature, which allows you to quickly access information about your phone or its apps by simply saying "OK Google" or tapping the home button.
The app also has a feature that allows you to create folders on your home screen. You can use these folders to organize apps or other content, and you can even hide them from the app drawer.
In terms of features, it is the best launcher app for android you can find currently.
Nova Launcher is a launcher that is free to download and use. It is a very fast and customizable launcher that will allow you to customize the way your phone looks and works. Nova Launcher has been around for a while now, but it still remains one of the best launchers available on the market today. The launcher is fast and new updates have ensured lower ram and CPU usage.
Nova Launcher is available for free on Google Play Store. However, it has a premium version that comes with some additional features.

Apex Launcher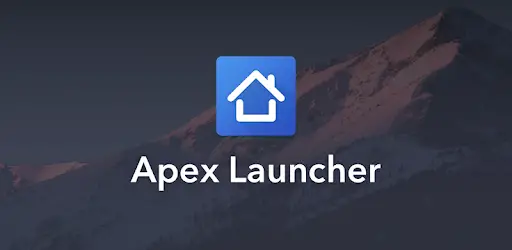 Apex Launcher is a third-party launcher that has been around for quite some time. The app has many features and it is very customizable, without compromising on speed.
The launcher offers support for icon packs, so you can use your own icon pack instead of the default one that comes with Apex Launcher. This means you will have a very custom and unique launcher.
The app has a dock feature that allows you to add up to 4 apps on the screen at once, along with your favorite contacts and apps from the device's internal storage. The Apex Launcher also supports widgets, which is another feature that adds a lot of value to the app.
The launcher also allows you to use widgets on your home screen, which is something that not many launchers offer. Apex Launcher has some other cool features as well, such as gesture controls and color themes. The interface is very simple and it is very easy to use.
The launcher offers many customization options, which is why it has been one of the most popular launchers for a long time now. However, it does have issues with performance and battery usage. The app also has a premium version that comes with more features.
Apex Launcher comes with a free version of the app, but you can upgrade to the premium version if you want more features.

Smart Launcher 6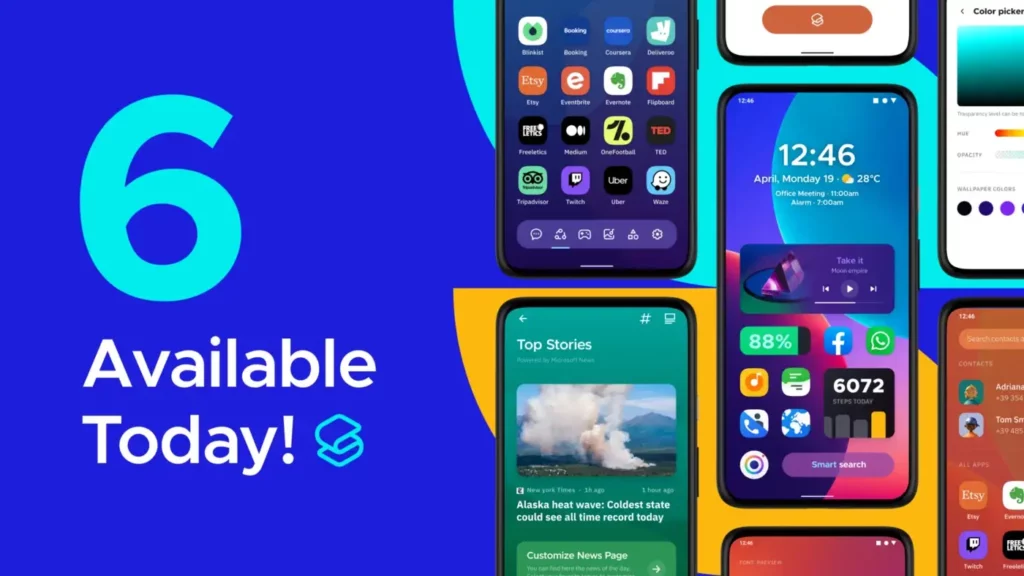 With Smart Launcher 6, you'll be able to customize and improve your experience without it consuming a lot of processing power. The new Smart Launcher actually matches the theme colors with your wallpaper automatically. Home screen navigation is also quicker and easier.
Among Other Smart Launcher 6's unique features is its gesture system. If you want to wake your phone, you normally use the power button. However, you can also unlock or lock your device by tapping on the display. This is really useful if you are holding your phone with one hand.
With the Smart Launcher 6, you can customize everything about your launcher. You can choose between different themes and skins, change the app drawer background color or transparency, and even hide some apps that you don't use very often.
This is a launcher that focuses on simplicity and efficiency. That's one of the reasons why it's one of the fastest launchers for android available currently. It has no-frills, but it does offer some useful features such as gestures and icon packs. The default icon pack is quite good, so you won't need to download anything else.
You can also customize the home screen. You can change the layout, choose between different widgets and icons, or even add some widgets of your own. There are tons of themes available to download from the Play Store.
The launcher is free, but to customize it to the best of its abilities, you need to upgrade to the Pro version, which again is very affordable.

Poco Launcher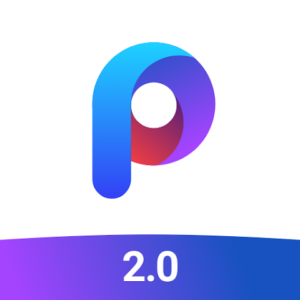 POCO Launcher is a lightweight, fast and customizable Android launcher developed by XiaoMi. It features a clean home screen with all apps stored in the app drawer, allowing for a neat and organized appearance.
The layout of the home screen can be customized and third party icon packs can be used to give the device a fresh look. POCO Launcher also offers convenient search functionality, including app recommendations and customizable features to help you find what you need quickly.
You can also easily manage and organize your apps by grouping them into categories or creating custom groups. POCO Launcher also offers privacy protection by allowing you to hide app icons.
In addition to its customizable features, POCO Launcher is also known for its fast and smooth performance, with no slow system animations.


Pixel Launcher
The Pixel Launcher is an Android launcher developed by Google. The launcher was released as part of the first major update to Android Nougat, but it has not been updated since then. This means that the Pixel Launcher is only available on devices running on Android 7 or later versions.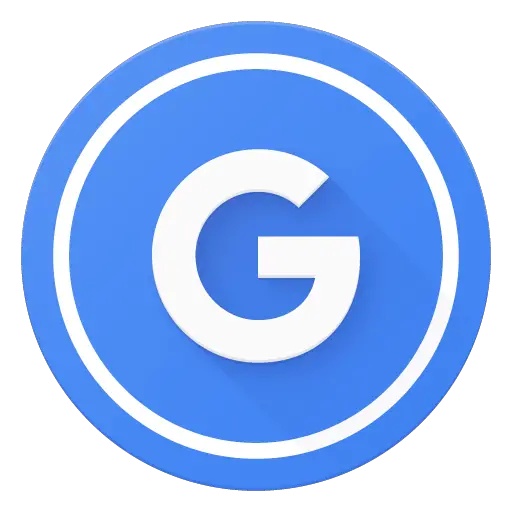 The Pixel Launcher has a minimalist design and its home screen is basically an app drawer. It also has many customization options, including dynamic grid layouts and multiple home screen rows, as well as animated wallpapers and several user-friendly gestures. You can set your wallpaper to animate, and you can also choose between nine different home screen transition animations.
The Pixel Launcher has a feature called Smart Lock that allows users to set up fingerprint authentication on their devices. Thus you do not require a password to unlock the phone. This feature works only if your phone is running on Android 7 or later versions.
It also is a very powerful and fast launcher that has many customization options and features, but it also comes with some limitations.
For example, you cannot change the dock icons' size or the font of their text labels. This means that your home screen can only have one app drawer, and you cannot customize the layout of your home screen.
Also, in comparison to the other launchers on the list, the customization is quite limited.
The Pixel Launcher also has a bug that causes it to crash when users try to launch apps from their notification tray or Google Now on Tap. This problem can be solved by downloading the Pixel Launcher for Android 7.1 Nougat.
The Pixel Launcher can be downloaded from the Google Play Store for free. Also the app was last updated in 2017 and no new update has been released post that.

Lawnchair Launcher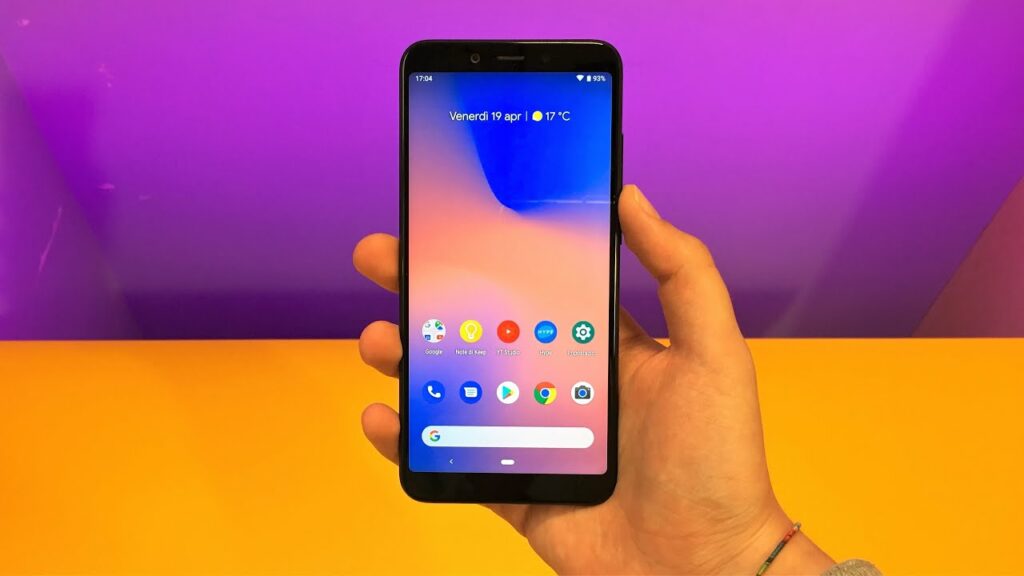 The Lawnchair is one of the most popular launchers for Android. The launcher is compatible with over 1,000 devices and has a large user base. It's also very easy to use because it comes with gestures that allow you to swipe up or down on your screen to access different options, such as activating Google Now or opening the app drawer.
Moreover, the Lawnchair v2 is available for free in the Play Store and you can download it without any limitations. The launcher has a lot of themes that you can choose from, so there's no need to spend money on extra icons or widgets if you don't want to.
Not only is the Lawnchair Launcher is a free launcher for Android phones and tablets, but you can also use several themes, including some of the most popular ones available on Google Play.
The app has over 300 million downloads in the Play Store alone, so it's easy to see why people love it.
The Android launcher is a fast and easy-to-use launcher and is based on the popular Lawnchair app, and it is available in Google Play Store.
The downside of Lawnchair Launcher is it hasn't been in development for years and officially does not support Android 10, 11 or 12. However, the developers are working on the new Launcher but there's no clear date as to when it will come out.

Evie Launcher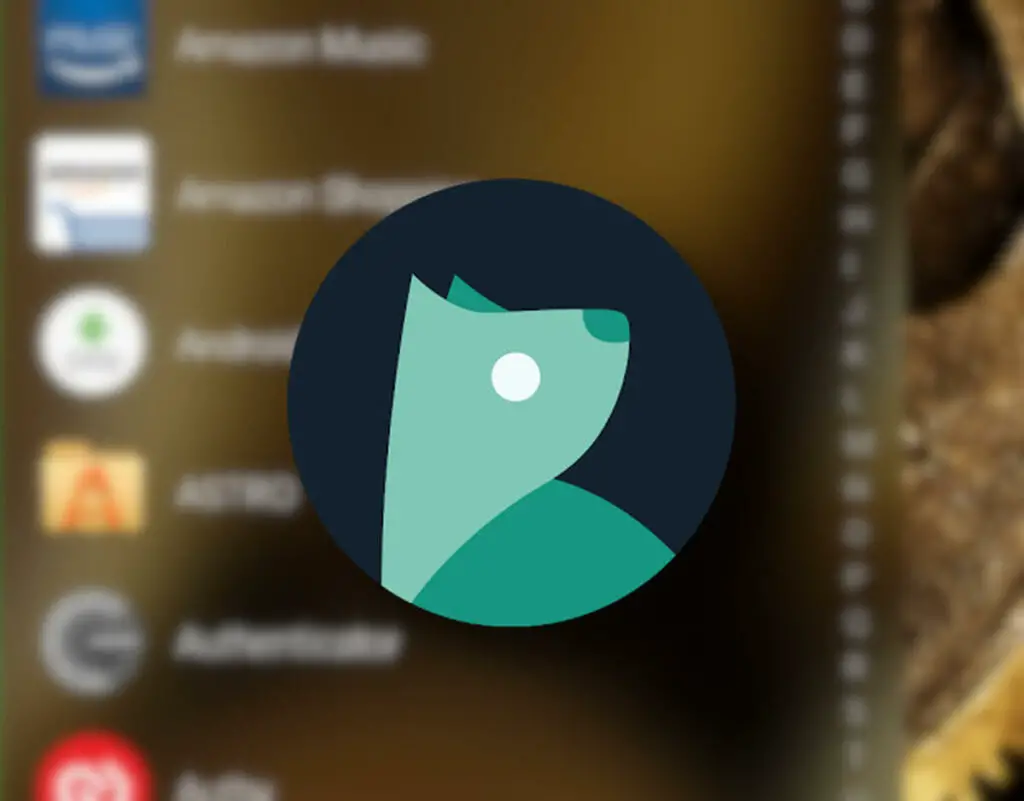 Evie Launcher has a very clean interface. The app uses the Material Design look and feel, which is one of the most popular looks right now. It has an impressive number of customization options, but you can also make it completely plain if you don't want to use any theme or skin at all. This is one of the most customizable launchers out there.
You can change almost everything about it, including its look and feel, layout, icons, folders, and widgets. It's really easy to use as well. The app offers themes that you can download from the Play Store for free or buy premium themes.
Even though Evie Launcher is still an easy, fast, and light launcher, it's no longer in active development, which means that when bugs arise, nobody can fix them.
Also, it is no longer available on the PlayStore.
Wrapping up
This wraps up our list of the fastest android launchers.
There are many ways to make your phone faster, but there's no need to break the bank in order to get the most out of your device.
If you want a more minimal and streamlined experience on your Android device, we recommend using one of these launchers:
Nova Launcher Prime for Customizations
Niagara Launcher for Fast Speed and Minimalism
Microsoft Launcher for Speed and Simplicity
If you need something that's fast and minimal, especially for low-performance phones, Niagara Launcher is a must-try.
With each launcher, you can customize and add features that will improve how you use your phone. Which android launcher do you think is the fastest amongst all the android launcher apps? Let us know in the comments below!