Why Won't My Phone Download Pictures? [Answered]
Picture messages, also known as MMS, are picture messages that you send to friends from your smartphone. Picture messages are images or text that you want to share with someone.
And picture messages are not a normal part of most cell phone plans, and they do not come as an automatic feature. Instead, picture messages must be added to your account, usually through your mobile service provider. Picture messages usually cost money to send, and if you want to send more than one message at once, you have to pay again.
It's been a frustrating experience for many people: your phone won't download pictures, even though you know they're there. What's going on? In this article, we'll discuss why your phone might not be able to download pictures and provide some solutions.
Why Won't My Phone Download Pictures?
There could be a few reasons why your phone might not be able to download pictures, the most common ones are:
The first thing to check is whether your phone has enough storage space. Ensure that you are not using up all of your phone's storage by downloading large files or folders.
If you still can't seem to get pictures to download, it may be because your network is not configured correctly or there is some issue with the connection between your phone and the Internet.
Try restarting your phone if you're getting connection errors. If that doesn't work, it may be time to contact your carrier or tech support for assistance.
Why can't I receive pictures on my phone?
There could be a few reasons why you cannot receive pictures on your phone.
The most common reason is that the pictures have been sent as an attachment, and you are not using a supported file type. To check if pictures are sent as attachments, open the email and look for the "filetype" line. If it says "image/jpeg," then the pictures are being sent as attachments, and you will not be able to view them.
It is also possible that the permission to store photos has been disabled on your messaging app. To enable them, follow these steps:

On your phone, open the Settings app.
Tap Apps.
Tap the app you want to change. If you can't find it, tap See all apps. Then, choose your app.
Tap Permissions.

If you allowed or denied any permissions for the app, you'd find them here.

To change a permission setting, tap it, then choose Allow or Don't allow.

Another common reason is that the phone number of the person sending the picture is blocked on your phone. This is why you see messages loading picture. There's not much you can do about it except for asking the user to unblock you.
Finally, sometimes phones get backed up or deleted, and pictures may no longer be retrievable. If this is a recent problem and you're unsure why pictures are not being saved, ask the sender to send them again.
Still, have problems opening picture messages on your smartphone? Try These:
Option 1: Uninstall the recently installed third-party app to solve picture messages Not Showing on Your Phone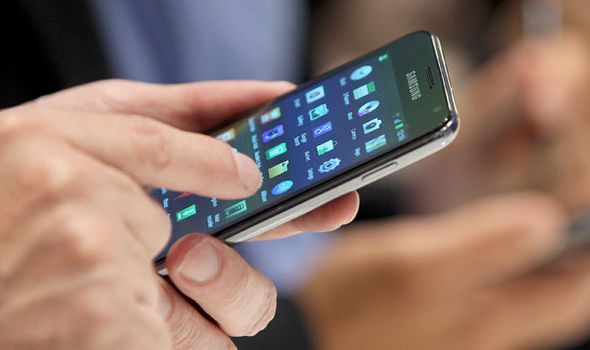 Recently, so many third-party apps were released and installed on your phone without your consent from your manufacturer. These apps automatically do many tasks on your phone, like taking picture messages, and sometimes they keep working even after you uninstalled them.
Seeing pictures on your Android phone is great, but it's even better when stored on your phone or SD card. Unfortunately, sometimes the recently installed apps can cause your phone not to save pictures you take. For instance, your phone may store photos in the gallery app but not show them in the gallery app.
Picture messages, also known as MMS, are text messages with photos attached. While sending pictures as MMS is convenient, it can sometimes be awkward when you get a forwarded picture message on your phone. Instead of deleting and deleting them from your contacts, try to uninstall the app that sent the picture message.
Picture messages are an integral part of texting. They are the main feature that distinguishes texting from standard SMS text messages. Not everyone uses this feature, but those who do love it. Picture messages are simply the pictures and video messages you send each other previously in your phone's gallery. There are many ways to access the messages, but the most common way is to
Go into the app drawer and click on the messaging icon.
Once you click on that, the messaging app menu should show up, containing an option called More.
On that page, you can find the option to send picture messages.
Picture messaging is a convenient way to send photos, voice notes, or videos to friends. However, some apps in the Google Play Store might send you unwanted picture messages. If you want to remove unwanted messages, you can uninstall recently installed third-party apps.
Option 2: Solve bug or glitch in your software to solve picture messages Not Showing on Your Phone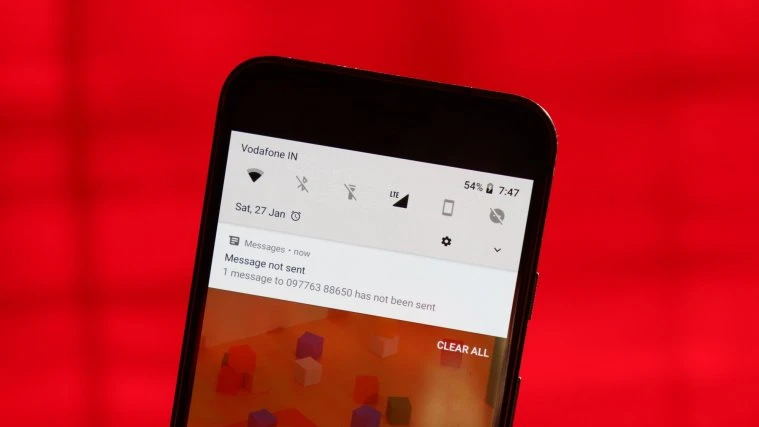 Are you getting picture messages on your phone, but they aren't showing on your device? Don't panic; help is at hand! There are several possible reasons why your picture messages aren't showing up.
You've turned off picture messages on the phone.
Your service provider has reported an error.
Then your phone no longer receives picture messages.
You're using a SIM card from another carrier.
Picture messages on your phone are the bit individual pictures people send you via text. They can be super annoying when they just won't show up on your screen. But there's a way to solve that on many phones. So, how do you solve picture messages not showing on your phone?
If your picture messages are not showing on your phone, it could be because of a bug or glitch in your software. This could be due to an app update, a faulty SIM card, or a bug in the Android operating system. If you've tried all the usual methods, such as rebooting the phone and reconnecting the cable to no avail, you can hopefully find a solution to your problem by using a software fix.
Fix picture messages not showing on your phone. There are several reasons why your picture messages may not show on your phone. It may be due to network issues, the device you sent it on, or even some of the reasons mentioned above.
Option 3: Checking your SIM card to solve picture messages Not Showing on Your Phone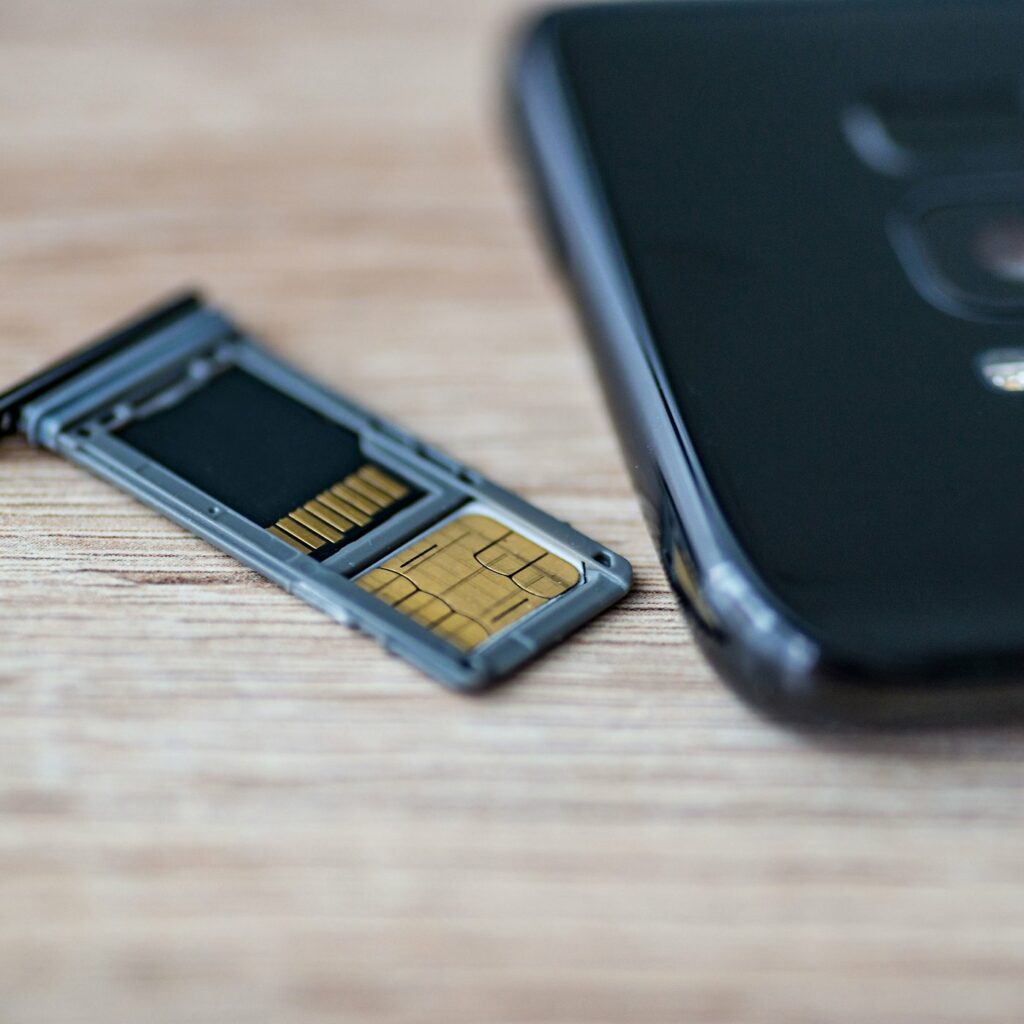 Picture messages, also known as MMS messages, are a type of text message that can contain pictures and text.
Typically, picture messages are saved on the SIM card inside your phone. Still, occasionally you might encounter a situation where you receive a picture message, but the message will not save to your phone.
This article will detail how to check a SIM card to see if it's properly functioning and also how you can fix the issue if your SIM card isn't working.
Is your SIM card looking a little bit older? That's normal, but you may want to ask yourself, "Are all my old contacts still there? And does my phone still work properly?"
To check this, you'll need to download the SIM card checker app, such as ShowMySIM, which is free and available for both Android and Apple phones. Just pop in your phone's SIM card, download the app, and follow the instructions.
If your phone's SIM card is outdated, you'll have to buy a new one, so if you don't have the $1.50 it will cost, you may want to wait until your next trip to the store.
If you're having an issue with your picture messages not showing up on your app, keep reading to check this. Picture messages, also called multimedia messages, are text-only messages that can hold up to 300KB.
You should receive picture messages on messaging apps, such as WhatsApp, Facebook Messenger, and Snapchat. Also, picture messages are not stored in the device's photo gallery. It is stored in a SIM card instead of, a memory card.
A SIM card, or subscriber identity module, is a microchip card that contains a set of data, such as your mobile phone number and account passwords, that stores the information that your phone uses to connect to mobile networks. In fact, the SIM card is the single most important component that your phone needs to communicate with a network.
Replace Your Phone or App to Solve Picture Message Issue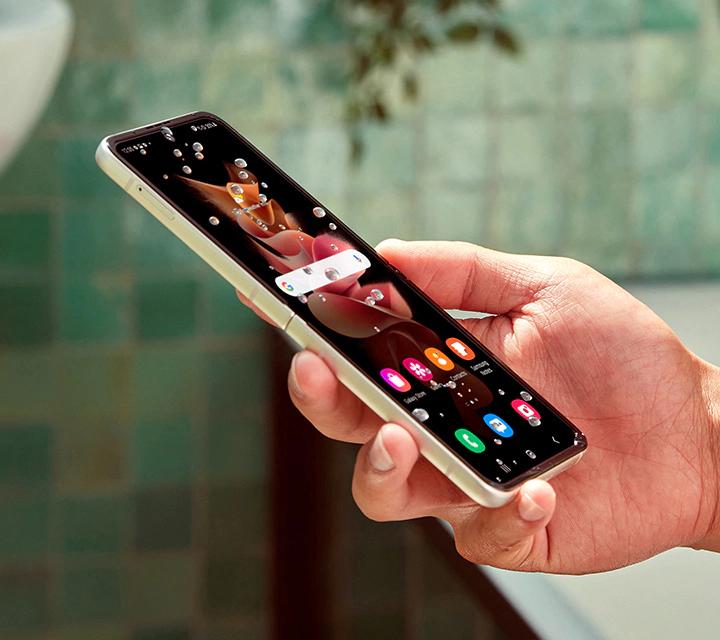 Picture messaging, or Sequential Messaging Service (SMS), is a feature of mobile phones that allows a user to send a series of text messages to another user.
Picture messaging is a convenient way for cellphone users to send images to each other, but recently, some android users began reporting an unintended side effect: their picture messaging service had stopped working.
Users were reporting that when they tried to send a picture message, they received an error message that said, "Your phone is ineligible for picture messaging."
Picture messaging has been a great feature on smartphones for several years now. However, not all phones support picture messaging, and those that do often have issues sending pictures. What causes these problems? Unfortunately, it's usually a software issue and not just any software issue. Usually, it's a software issue caused by water damage.
We all have those special pictures, like pictures of our kids or pets that we take with our android phones. But if you have issues with picture messaging on your android phone, it might be because your phone has run out of space. You can free up space by deleting old photos and switching to a new Android device. You'll still have the messages and photos saved, but your phone will thank you.
Picture message problems can be frustrating, especially when your phone starts showing you the message, but the message isn't displaying. These problems can occur for a number of different reasons, but one of the simplest fixes is to just update your phone's software. If the phone update doesn't fix the problem, you'll need to do a full replacement.
Picture messages (also known as MMS) are a powerful feature of many smartphone devices. However, when this feature isn't working on an android phone it can be rather frustrating. Unfortunately, there's not an easy fix for this, but there are a few things you can do to troubleshoot your phone to fix this problem.
Picture messages on an iPhone (or iOS in general) are super useful, especially if you want to quickly send a picture to a loved one, coworker, or friend. Just open the picture message, hit the camera button, and presto! You compose a picture message. But that camera button doesn't always work, and when it does, it works a little differently than you'd expect.
Picture messaging (PM) is a feature that allows you to send pictures to friends through your phone. This feature is convenient, sure, but it can lead to a lot of phone clutter. And it can sometimes create issues.
Picture messaging issues can include privacy violations,
Message delivery trouble,
And difficulty accessing the PM feature.
If you've been getting picture messages that say, "This message cannot be displayed," the issue may not be in your phone but in your phone's messaging app. Here's how to either replace your phone or phone's messaging app or fix the problem in your current app.
Contact your service provider to solve any issue.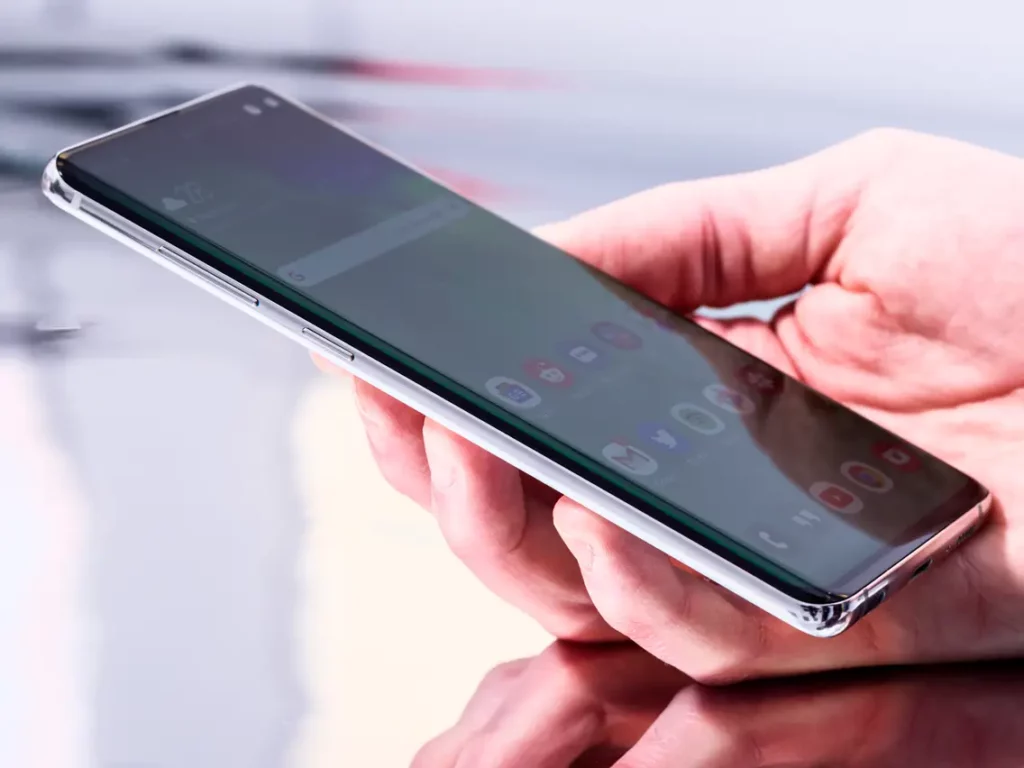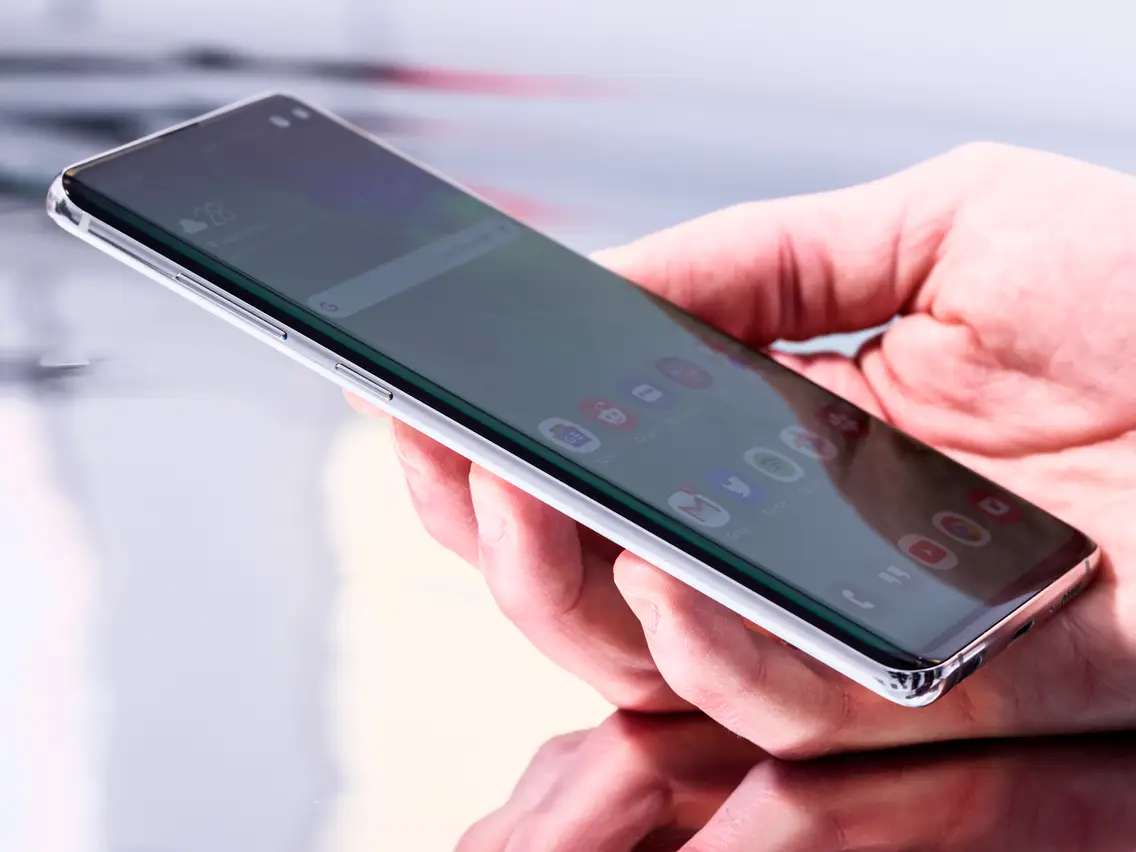 When there are problems, the service providers always come to the rescue. For example, there is no question of calling your Internet, cable, phone, or power service providers in case of any problem.
And For Internet and cable, it is your internet service provider and cable provider, respectively. For phones, it is the service provider that is providing the service. For electricity, it is the service provider that provides the power. So, in case of any problem, you contact the service provider one or more times daily, and eventually, the problem gets resolved.
Has your service provider failed to fix a problem even after multiple attempts? You might be eligible for a free service through an organization that's dedicated to reducing frustration between consumers and service providers. The National Consumer Law Center (NCLC) has compiled a list of Frequently Asked Questions (FAQ) that may help you solve your issue.
If you have a problem with your picture message issue, landline, cable, or Internet, your first instinct may be to reach out to the provider. However, it doesn't always work that way.
Although your provider has a vested interest in solving any problems you may have, they are not necessarily the ones best equipped to do so. Instead, get in touch with the service provider that installed your home's service in the first place. Your installer will usually have the answers to your questions and be able to quickly resolve any issues.
Whether it's your phone, cable service, or Internet, when something goes wrong you want it working again as soon as possible. Sometimes things go wrong even when you've done everything right. When this happens, you want to make sure that your service provider is understanding. Contact them to let them know what's going on, and provide them with pertinent information.
Frequently Asked Questions:
Can the Jitterbug phone receive pictures?
Yes, the Jitterbug phone is capable of sending and receiving both text and picture messages. If you have any questions about it, you can get in touch with their support here.
I can't receive pictures on my android, what should I do?
This question is typically related to a problem with an app, not your phone itself. To troubleshoot this issue, you should try the following:
Make sure your phone and the app are both updated – This is probably the most common reason for problems with apps and photos. Make sure all of your apps are up to date and that the app you're using for photos is too.
Clear your cache and cookies – Sometimes problems with apps or photos can arise due to old data being stored in your cache and cookies. Clearing these files can help solve some issues.
Reset your phone – If none of these tips work, it might be time to try a factory reset. This will erase all of your data on your phone and start from scratch – including any photos you might have taken. Please note that this will delete all of your contacts, music, videos, etc., so please make sure that's what you want before proceeding.
Android messenger not downloading pictures, What should I do?
It might seem like a small thing, but if your Android phone isn't downloading pictures properly, it could be affecting your entire phone experience. Here are some tips on how to troubleshoot and fix this issue:
Make sure your phone is connected to the internet – If your phone isn't connected to the internet, it won't be able to download pictures or anything else.
Try restarting your phone – Sometimes when something is wrong with your phone, restarting it can fix the problem.
Clear the cache and data of your Android messenger app – If you're still having trouble downloading pictures, clearing the cache and data of your Android messenger app may help.
Check for updates – If you're using an older version of Android or an incompatible Android OS, there may be updates available that could fix the problem. Go to Settings > System > Updates and check for any updates that might apply.
Hopefully, these tips will help you get your picture downloading back on track!
We hope that this helps! If not, please feel free to contact us for more help. We're here to help!
The Bottom Line
Picture messaging is one of the most popular forms of communication on cell phones. And, in many cases, if you aren't getting picture messages on your device, you are likely not the only one.
Picture messaging (also known as MMS, which is short for multimedia messaging service) is a service used to send photos, video, and other files to your cell phone from any carrier, except for Sprint, which uses its proprietary service called Flash.
Unfortunately, not all cell phones are MMS-enabled. If yours is not, read on to learn how to check your SIM card and see if picture messages are being received.
For the latest tips and tricks or to fix any issue with your android smartphone, click here.