com.sec.epdg: The Key to Seamless Mobile Connectivity
Have you ever noticed the com.sec.epdg app on your mobile device and wondered what it does? It is a critical component that ensures seamless mobile connectivity, especially when switching between Wi-Fi and cellular networks.
In this blog post, we will delve into what com.sec.epdg is, how it works, its safety concerns, and how to fix any error messages related to it. We have also included step-by-step instructions on how to uninstall com.sec.epdg if needed. To make things easier for you, we have also included some frequently asked questions about com.sec.epdg at the end of the post.
So, read on to find all you need to know about com.sec.epdg and ensure that your mobile device stays connected without any interruptions.
What is ePDG?
ePDG stands for "Evolved Packet Data Gateway," which plays a pivotal role in modern mobile networks, particularly in the transition from older 2G and 3G technologies to 4G LTE. In traditional networks, voice and data were handled separately, but 4G LTE integrates them into a single system known as the Evolved Packet Core (EPC).
Within this context, ePDG acts as a critical network component positioned between the EPC and untrusted non-3GPP networks, such as Wi-Fi. Its primary function is to ensure the security and authentication of communication, which is achieved through the use of protocols like IPSec/IKEv2 or proxy mobile IPv6. Essentially, ePDG safeguards the integrity and privacy of data when your mobile device connects to these non-traditional networks, making it a vital component in modern mobile communication infrastructure.
What is com.sec.epdg?
"com.sec.epdg" is a system app package found on Samsung Android smartphones. It quietly operates in the background, never bothering users with notifications or pop-ups. It plays a crucial role in managing secure access to your phone's communication services, such as WiFi and 4G LTE.
The name "com.sec.epdg" breaks down as 'com' for app compiler, 'sec' for Samsung electronic products, and 'epdg' for Evolved Packet Data Gateway.
Essentially, it's a vital component that allows seamless integration of WiFi networks, ensuring efficient data flow with minimal information loss in the process.
Name: Epdg Test App
Package Name: com.sec.epdg
Developer: Samsung Electronics Co., Ltd.
Architecture: noarch
Minimum Version: Android 11+
Screen DPI: nodpi
How does com.sec.epdg work?
The specific workings of "com.sec.epdg" can be quite technical and proprietary to Samsung's Android implementation. However, I can provide a general overview of how an ePDG (Evolved Packet Data Gateway) component like "com.sec.epdg" typically works in the context of mobile networks:
Authentication and Security: ePDG plays a crucial role in ensuring the security of your mobile data and voice traffic, especially when using untrusted networks like Wi-Fi. It often employs security protocols like IPSec (Internet Protocol Security) or IKEv2 (Internet Key Exchange version 2) to encrypt and protect the data transmitted between your device and the network.
Interworking: ePDG acts as an intermediary between your device and the Evolved Packet Core (EPC) of the mobile network. It facilitates seamless interworking between the mobile network and non-3GPP networks, such as Wi-Fi or public hotspots. This means that when you use Wi-Fi for calls or data, ePDG helps your device work with the network as if it were connected directly to the mobile network.
IP Address Assignment: When your device connects to a non-3GPP network like Wi-Fi, ePDG may be responsible for assigning an IP address to your device, similar to what a DHCP (Dynamic Host Configuration Protocol) server does on a Wi-Fi network.
Quality of Service (QoS): ePDG can also manage the Quality of Service, ensuring that voice and data traffic receive appropriate prioritization, so your calls remain clear and data flows smoothly.
Seamless Handover: In scenarios where your device moves between Wi-Fi and cellular networks, ePDG helps facilitate a seamless handover, ensuring that your ongoing communication sessions remain uninterrupted.
Roaming: ePDG may also be involved in the process when your device roams onto foreign networks, ensuring that secure connections are maintained.
Is com.sec.epdg a Virus, Malware, or Spyware or is it Safe?
"com.sec.epdg" is not a virus, malware, or spyware; it's a legitimate system app package on Samsung Android devices responsible for managing secure access to communication services. It is safe and an essential part of the device's functionality.
How Do You Fix Com.sec.epdg Has Stopped Error Messages?
The "com.sec.epdg" component continuously operates in the background without sending notifications or pop-ups to users.
However, in some cases, due to software glitches or cache anomalies, users might encounter a pop-up message saying "com.sec.epdg has stopped."
To resolve this error, follow the steps below.
Force Restart your Android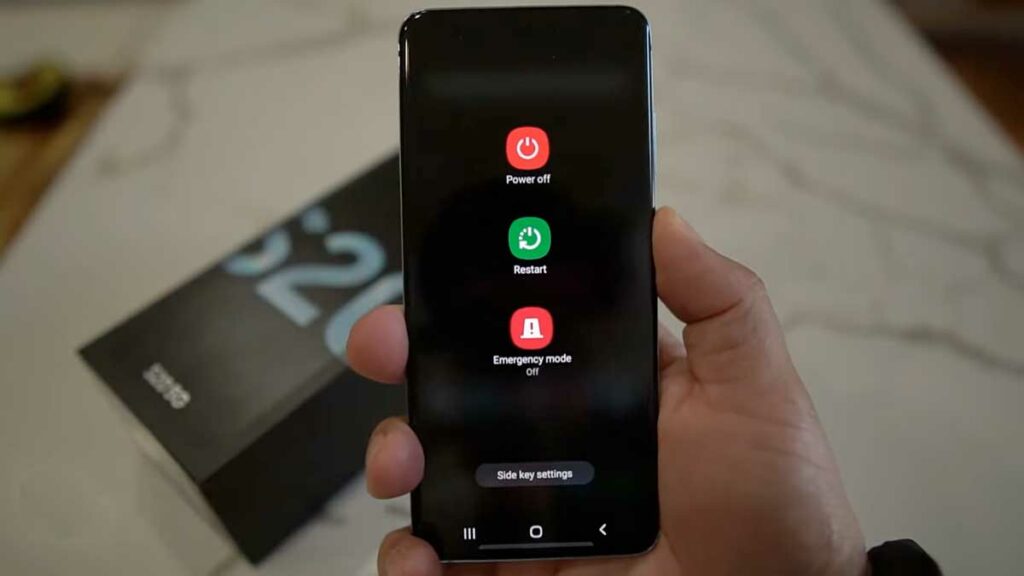 Performing a force restart on your Android device can effectively resolve the com.sec.epdg error, as it differs from a standard restart by forcibly closing all active apps and regenerating cache files.
To do this, press and hold the power button until you feel a slight vibration, then continue holding it until the Android logo displays on the screen. Release the button and allow the device to boot up. Check if the error persists. Additionally, clearing the cache memory can be another troubleshooting step to rectify the issue.
Clear the Cache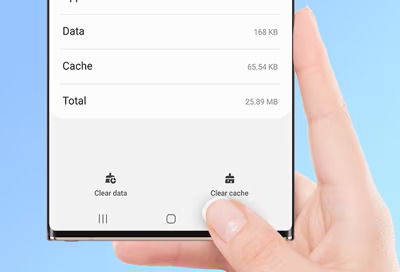 To resolve the issue, follow these steps:
Access the "Settings" menu on your Samsung Android device.
Navigate to "Apps & notifications" or "App Manager."
In the top-right corner, tap the hamburger menu icon (three vertical dots) to reveal additional options.
Select "Show system apps" from the menu.
Locate "com.sec.epdg" in the list of system apps.
Tap on the app, then select "Storage & Cache."
Choose "Clear cache" and proceed.
After clearing the cache, restart your phone.
Restart the device and check if the problem has been resolved.
Install com.sec.edpg.apk
If none of the previous solutions have resolved the "com.sec.epdg has stopped" error, it's possible that the com.sec.epdg component itself is corrupted. In such cases, you can consider downloading the com.sec.epdg.apk file from a third-party app store or website and updating it. However, please be cautious when downloading from untrusted sources, as there is a risk of encountering malware or spyware.
Flash the Stock Firmware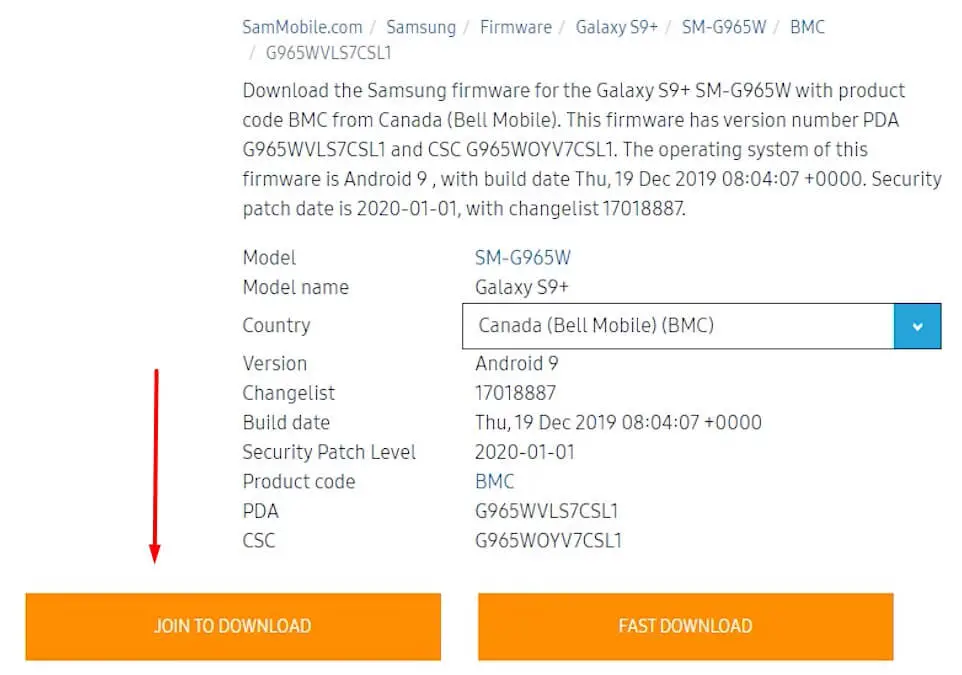 Firmware is essential data stored in a device's read-only memory (ROM) that provides instructions for its operation. Unlike regular software, firmware remains on the device, and users can't modify or delete it without specialized tools.
Start by downloading and installing the device driver for your Android phone from the official Samsung website, unless you use Android Root. Once downloaded, install the driver.
Obtain the Stock ROM (Official/Original Firmware). You can download it from the Samsung website or other trusted sources like Google, Samsung updates, or the XDA forum. Unzip the firmware package, making it ready for installation on your Android device.
Download and extract Odin 3.13.1 on your personal computer. Save it to your preferred location and right-click on "Open as Administrator."

Boot your device into download mode:

Power off your device.
Press and hold the power, home, and volume keys.
Release the power key when your device vibrates.
Continue holding the volume and home keys.
Press the volume up key to enter 'download mode.'

Connect your device to your personal computer. Odin should automatically recognize your device, displaying a message that says "Added!" along with a light blue box stating "COM:3" at the ID: COM.
In Odin, click the "AP" or "PDA" button to select the firmware file you downloaded. Then, click "Start" to initiate the flashing process.
 Eliminate Third-Party Apps by Untrusted Developers
The "com.sec.epdg has stopped" issue may arise from third-party apps developed by less reputable sources. To troubleshoot this, follow these steps:
Begin by testing the apps. Boot your Android phone into "safe mode" to temporarily disable all third-party apps. If the "com.sec.epdg has stopped" message doesn't appear in safe mode, it's likely that one of these apps is causing the problem.
Turn off your device by pressing and holding the 'power' button until something appears on the screen.
Release the 'power' button, then quickly press and hold the 'volume down' button until the device restarts. You should now see "Safe Mode" displayed at the bottom of your screen.
Factory reset the phone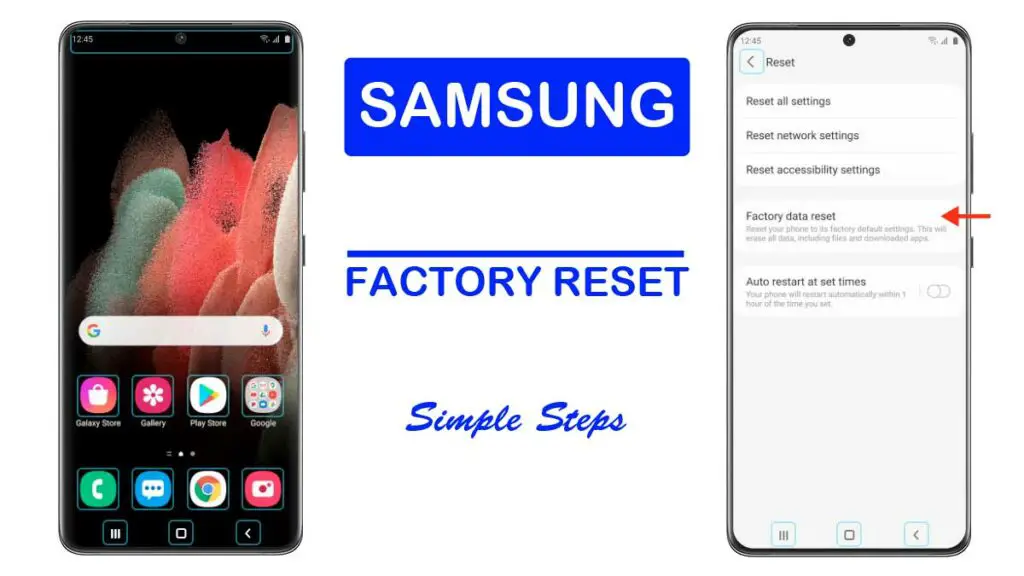 Here are the steps to perform a factory data reset on your Samsung Android device to address the com.sec.epdg error:
Open the "Settings" app on your Samsung Android device.
Navigate to the "System" section.
Tap on "Reset Options."
Inside "Reset Options," select "Erase All Data" and confirm your choice.
Wait for the process to complete; your phone may restart multiple times during this procedure.
Please ensure you have taken a backup of all your data, including media, apps, and messages, as performing a factory reset will erase all data stored on the device.
Can you Uninstall com.sec.epdg?
Uninstalling the com.sec.epdg application from your Android device is not recommended. This application plays a crucial role in providing enhanced calling and data services. Removing it may cause issues with your device's functionality and network connectivity.
Instead of uninstalling com.sec.epdg, I suggest troubleshooting the issue further by following the steps provided earlier. Try eliminating any third-party apps developed by untrusted sources or perform a factory reset to resolve the com.sec.epdg error.
How to Uninstall com.sec.epdg?
If you are facing problems with the app, it is advisable to follow the steps mentioned above to resolve the issues before considering uninstalling it. Deleting system apps can lead to unintended consequences and may disrupt the normal functioning of your device.
If you still wish to uninstall the com.sec.epdg, you can follow these methods:
Using ADB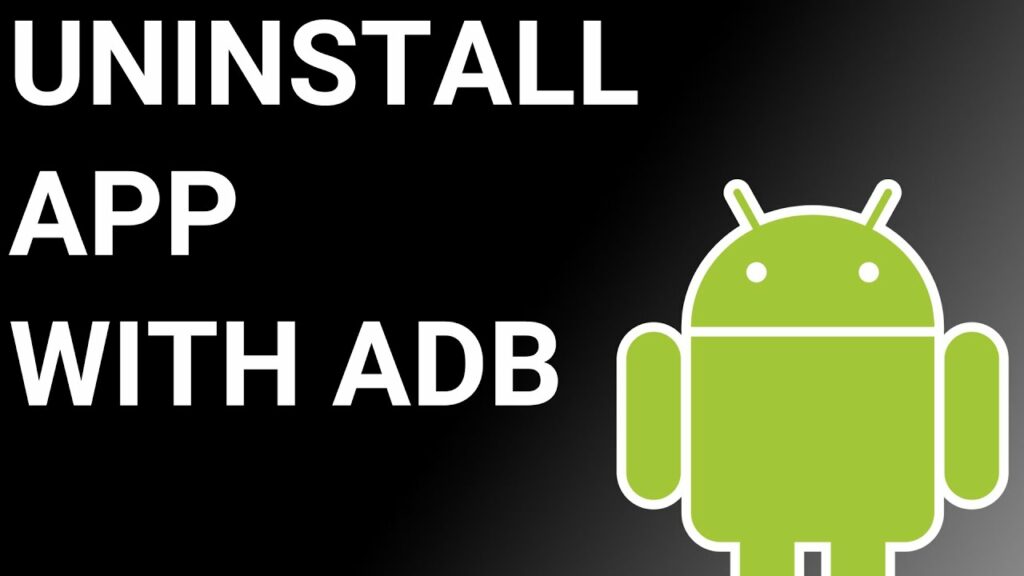 Using ADB allows you to access a Unix shell, enabling you to issue commands directly on your Android device.
To do this on a Windows PC, follow these steps:
Enable Developer Options:

Go to "Settings" > "System" > "About phone."
Tap "Build number" seven times to activate "Developer Options."

Enable USB Debugging:

In the main "Settings" menu, tap on "Developer Options."
Enable "USB debugging" by toggling it on.

Download and Set Up ADB on Your PC:

Download ADB on your Windows PC.
Extract the ZIP file to a folder of your choice.

Open Powershell Window or Command Prompt:

After extracting the ZIP file, open the folder.
Press and hold the "Shift" button and right-click in an empty area.
Select "Open Powershell window here."

Connect Your Device:

Execute the command adb devices in the Powershell window.
Connect your Android device to the PC using a USB data cable and set the USB mode to "File Transfer."

Allow USB Debugging: A USB debugging notification will appear on your phone. Tap "OK" to grant debugging access.
Confirm Device Connection: Re-enter the command adb devices in the Powershell window. You should now see your device's Serial number.
Uninstall the App:

Run the command adb shell pm uninstall --user 0 com.sec.epdg
Wait for a few seconds, and you'll notice that the app has been uninstalled from your device.
By following these steps, you can use ADB on your Windows PC to uninstall the specified app from your Android device.
Using System App Remover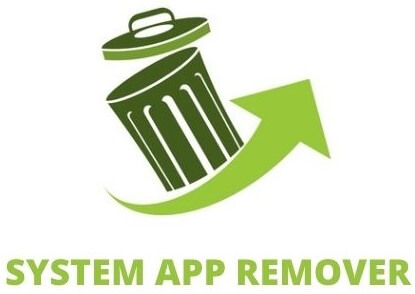 To utilize this approach, you'll need to root your Android device first. Once you've gained root access, proceed with the following steps to uninstall the system app:
Download and install the System App Remover application on your rooted Android device.
Open the application and locate the com.sec.epdg in the list of installed apps. Select this app by tapping the checkbox next to it.
To entirely remove the app from your device, tap the "Uninstall" button.
FAQ's:
Can com.sec.epdg app be deleted?
No, the "com.sec.epdg" app cannot be deleted. It is a system file that is an integral and permanent part of the device's operating system. Even if it encounters issues, those problems can typically only be resolved through troubleshooting and fixing, but the file itself cannot be deleted or altered.
What is the EPDG test app Samsung?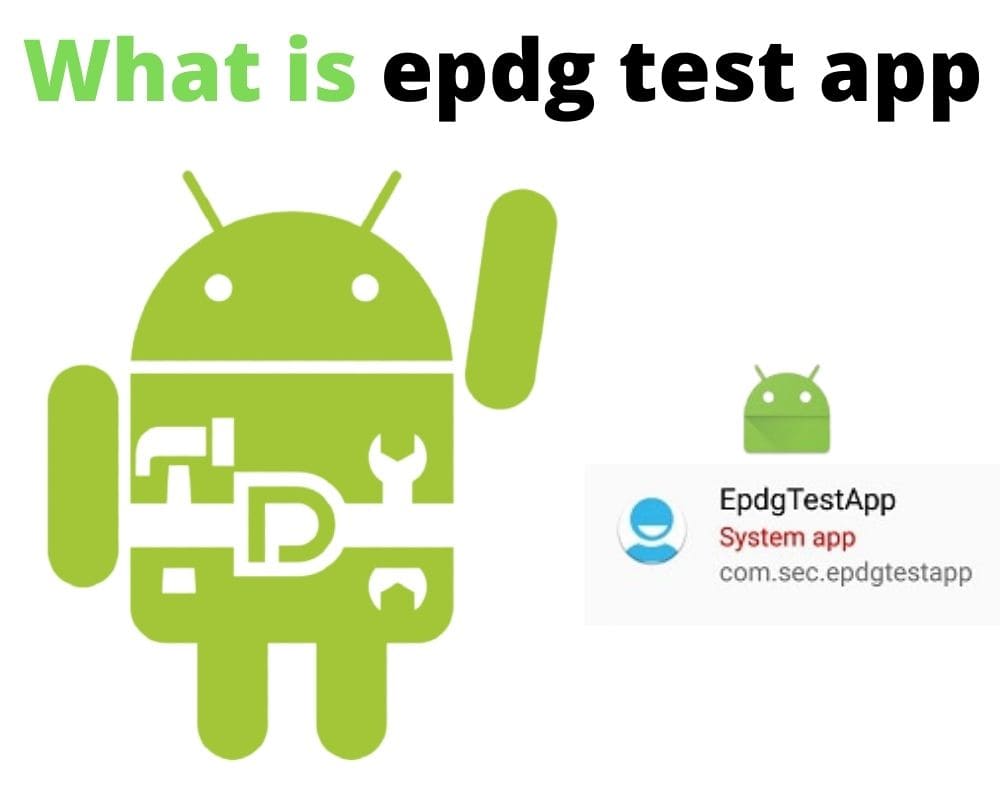 This is a specialized EPDG test application designed to assess the effectiveness and compatibility of the com.sec.epdg system file. It plays a crucial role and should be used with care whenever you need to address this error.
Can com.sec.epdg cause any performance issues on my device?
Generally, "com.sec.epdg" itself is not a direct cause of performance issues on your device. It's a system app responsible for network security and connectivity. However, if you are experiencing performance problems, they are more likely related to other factors such as misbehaving third-party apps, outdated software, low storage, background processes, or malware. Troubleshoot these areas to address performance concerns effectively.
Does com.sec.epdg have any impact on battery life?
"com.sec.epdg" typically has a minimal impact on battery life as it primarily manages network security and connectivity. If you're experiencing significant battery drain, it's more likely due to other factors like screen brightness, background apps, signal strength, or battery health rather than this system app.
Conclusion
In conclusion, com.sec.epdg is a vital component for seamless mobile connectivity. It functions to ensure a stable and secure connection between your device and the network. Despite some confusion and concerns regarding its nature, it is not a virus, malware, or spyware.
However, if you encounter error messages related to com.sec.epdg, there are ways to fix them, such as using ABD or System App Remover. While it is not recommended to delete the app, you can uninstall it if necessary. Rest assured, com.sec.epdg does not have any significant impact on your device's performance or battery life. So, enjoy uninterrupted mobile connectivity with com.sec.epdg on your device.