Choosing a smartphone: Getting started
Smartphones have become a necessity in our daily lives. They help us stay connected with friends, family, and co-workers—all while letting us access our lives from virtually anywhere. But with so many different options, it can be a scary process to find the best smartphone for you. From the number of apps, you can download to storage to image resolution, there's a lot to consider when you're looking for a new device.
These days, smartphones are a necessity, not a luxury. If you want to stay connected and get work done, you need a smartphone. But there are so many options, and it can be hard to know where to begin. In this article, we'll cover the basics of how to choose a phone, so you can find the device that meets your needs.
How do you know if you need a new smartphone? If you're wondering if your phone is getting old, think again. Although some apps, games, and operating systems get replaced and upgraded, you can't go wrong holding on to your phone until it's completely unusable.
For the latest tips and tricks or to fix any issue with your android smartphone, click here.
How to choose the right smartphone for you
There are so many types of smartphones on the market today, and it can be difficult to know which type will be best for you. The first thing to consider is which smartphone best fits your needs because smartphones are not one-size-fits-all. Some smartphones are best for watching videos, others for taking photos. Some are great for listening to music, and others for playing games. And some do a little bit of everything.
The smartphone is arguably the most important piece of technology you own. It houses all the important stuff in your life, from family and friends to photos, videos, contacts, work documents, and emails. The device you choose should reflect who you are and what you value. Here are the four most important factors to consider when choosing a smartphone.
Determine Your Current Needs
Decide on the Features You Want
Research Available Devices
Compare the Features
The smartphone revolution has already overtaken the personal computer and shows no sign of slowing down. A recent study found that in just five years, smartphone clients will spend $200 billion on apps and mobile services. The market for apps is vast, with new apps added every day. But with so many options, how do you choose the right smartphone for you? Before you sign on the dotted line, consider the following.
Decide on the desired features of a phone
Decide on a price range
Choose between smartphones and mobile phones
Buy the smartphone that fits your lifestyle
Think about your needs
Determine your budget
Think about your priorities
Do some research on smartphones
Specifications to Consider When Choosing a Smartphone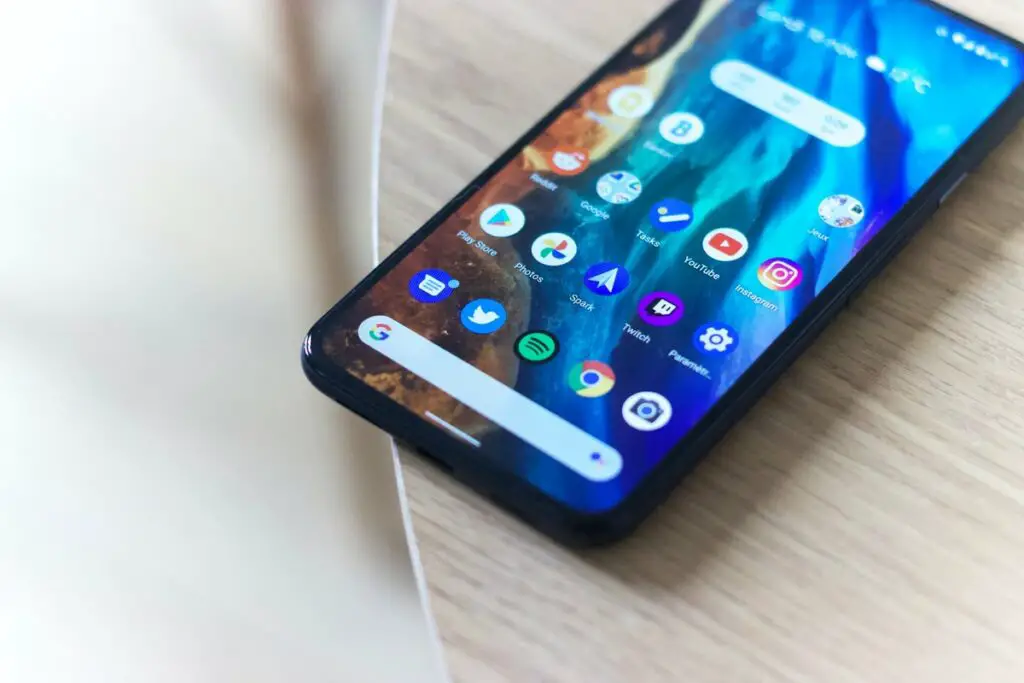 If you are confused about how to choose a smartphone, specification is the most important thing to consider apart from its design and in-hand feel.
Below are the most important specifications to look out for while buying a smartphone-
System Memory
Storage
Processor
Screen Size
Radio
Battery Life
Camera and Video
Wireless Downloading
Bluetooth
GPS
Cellular Connectivity
Radio Frequency
Image Quality and Resolution
Display and Color
Keyboard
System Sound
Headset
eMMC
Expandability
Moreover, some smartphones come with very less internal storage space. So you need to buy an additional memory card to carry all your photos and videos on your smartphone.
Choosing a Smartphone Manufacturer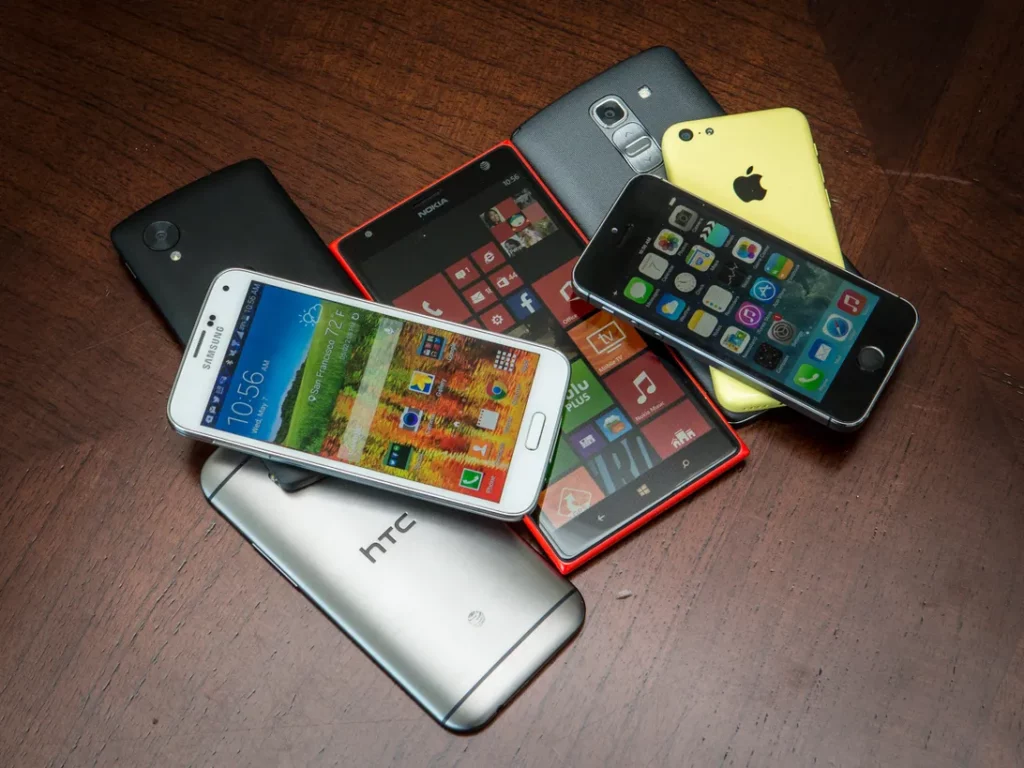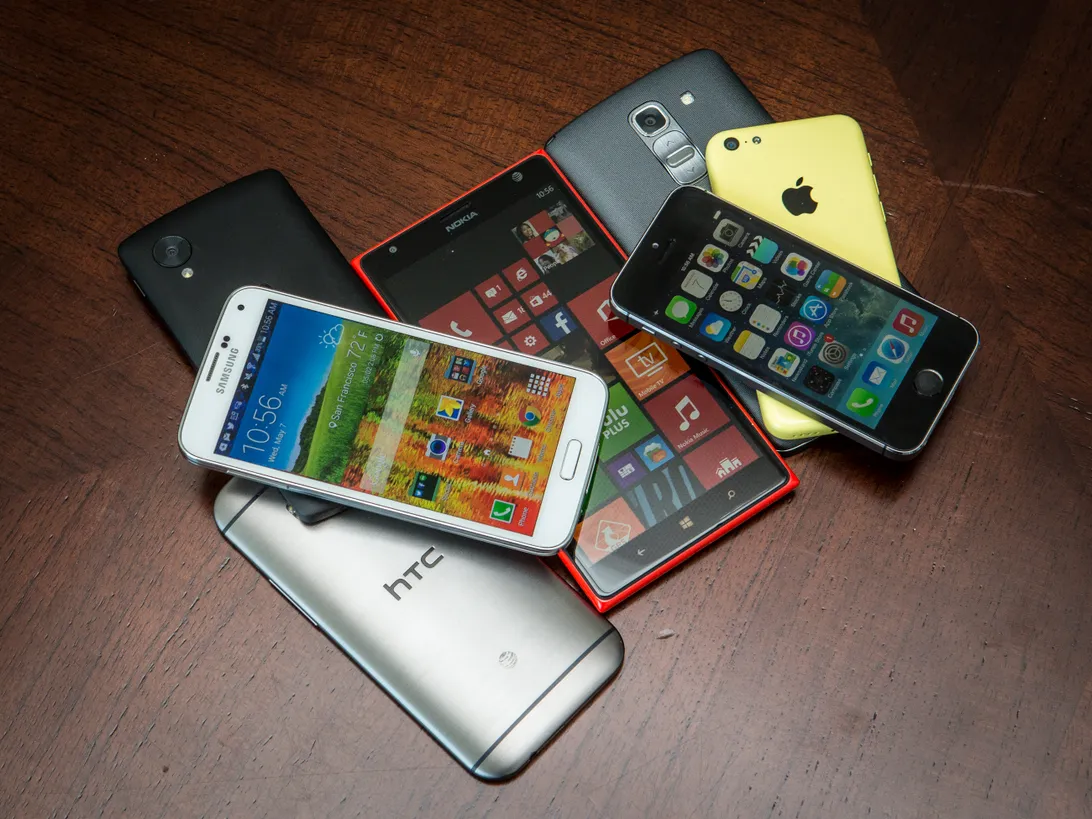 Samsung
Apple]
Blackberry
HTC
LG
Nokia
Sony Ericsson
Sony
Motorola
Huawei
Lenovo
Acer
Acer Predator
Choosing a Smartphone Operating System
Android
Apple iOS
Windows
BlackBerry
Palm Pre
How to Choose the Best Wireless Service Provider
First, research providers
Second, consider your usage patterns
Third, put your needs first
Lastly, consider budget
Know Your Needs
Filter Options
Do Your Research
Ask Questions to Yourself
Determine your needs
Compare features
Compare plans
Consider price
Smartphone Buying Tips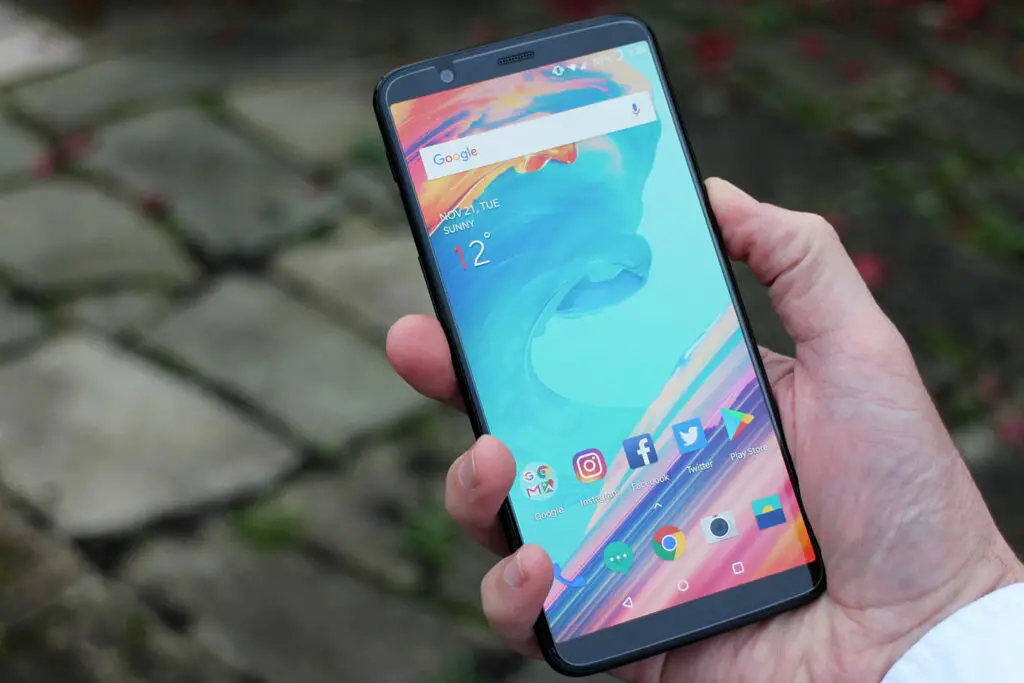 Know what you want from your mobile device
Think about your usage
Buy a phone with multitasking in mind
Get a phone that offers more services
Research devices before shopping
Know your options
Look for a deal
Know what you want
Research warranties
Should you buy a used smartphone?
Should you buy a brand new smartphone?
And should you buy a smartphone with a contract?
Should you buy a flip phone?
Things to Check in Person after Buying a Smartphone
Screen quality
Network connections
Apps working fine
Battery life
Audio quality
Screen size
Screen resolution
Video playback
Camera quality
Hardware buttons
Call to identify the seller
Check phone functionality
Get warranty information
Call the service center if any issue happening
Things Often Overlooked when Choosing a Smartphone
Screen size
Reliability
Speed
Battery Life
Data Plans
The Battery Life
Camera
Display
Touchscreen
Processor
Memory
Reliability
Speed
Battery Life
Getting Started: The Basics
When deciding which phone to buy, people often cite the iPhone or Android. But what about trying feature phones? While newer smartphones have more powerful cameras, faster processors, and greater storage capacity, feature phones have the advantage of having long battery life, compact size, and reasonable prices. And feature phones often come with not only a charger but also a headphone with a microphone.
Buying a smartphone can seem like a daunting task. There are so many options to choose from, and it's difficult knowing what to get and breaking your phone's technological shell. To help you choose the right smartphone for you, we've put together a list of questions you might ask yourself to narrow down the choices and find the perfect match.
What is a Smartphone?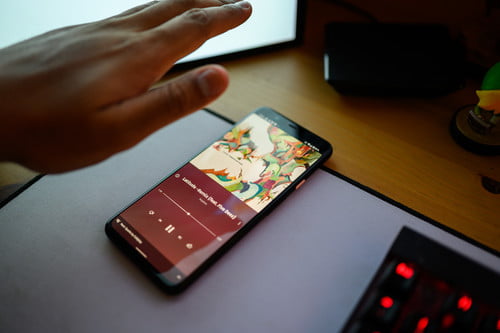 Smartphones, as we know them today, are a relatively new phenomenon. When the first phone that combined the functions of a handheld computer and a mobile phone hit stores in 1991, the term "smartphone" wasn't even a thing.
"Smart" phones ushered in a new era of mobile computing; at first, they had limited capabilities compared to their laptop and desktop counterparts. But over time, technological advances made smartphones smarter and smarter.
Today, most people use their smartphones for a lot more than just calling and texting. They play music, take photos, read the news, research topics, play games, and stream TV shows and movies.
Smartphones aren't just phones anymore: they're our constant companions. They give us access to the latest news headlines, they connect us with friends and family, and they help us manage our lives.
They're also convenient, allowing us to schedule appointments, track our fitness, and work remotely. And smartphone manufacturers are constantly trying to outdo each other by developing new and improved features.
With the Galaxy S21, Samsung has once again raised the bar for smartphone technology, introducing a new 5nm Snapdragon 888 processor, which outperforms its predecessor, the Snapdragon 865.
A smartphone can do everything that computers can do ( Bells and Whistles )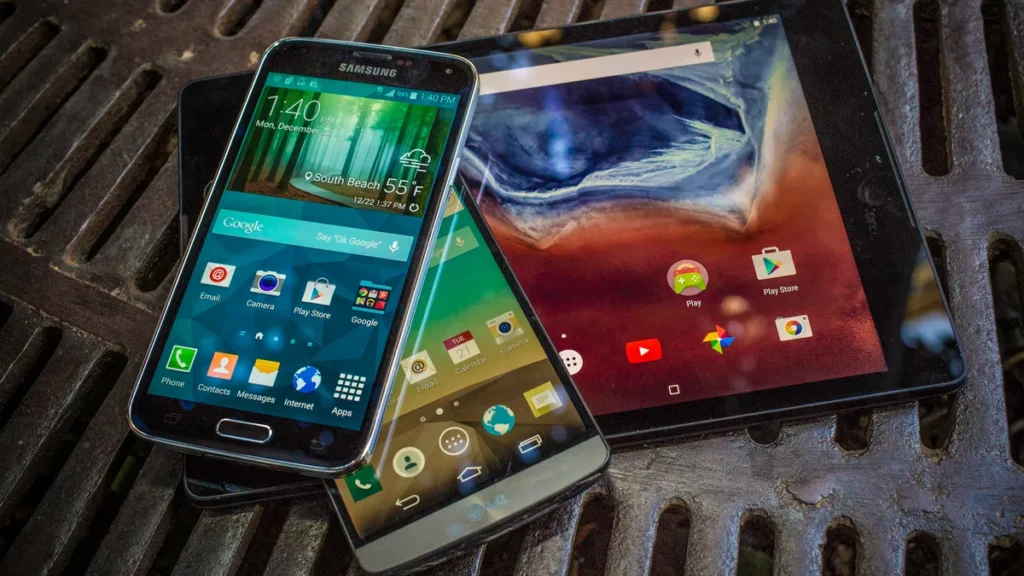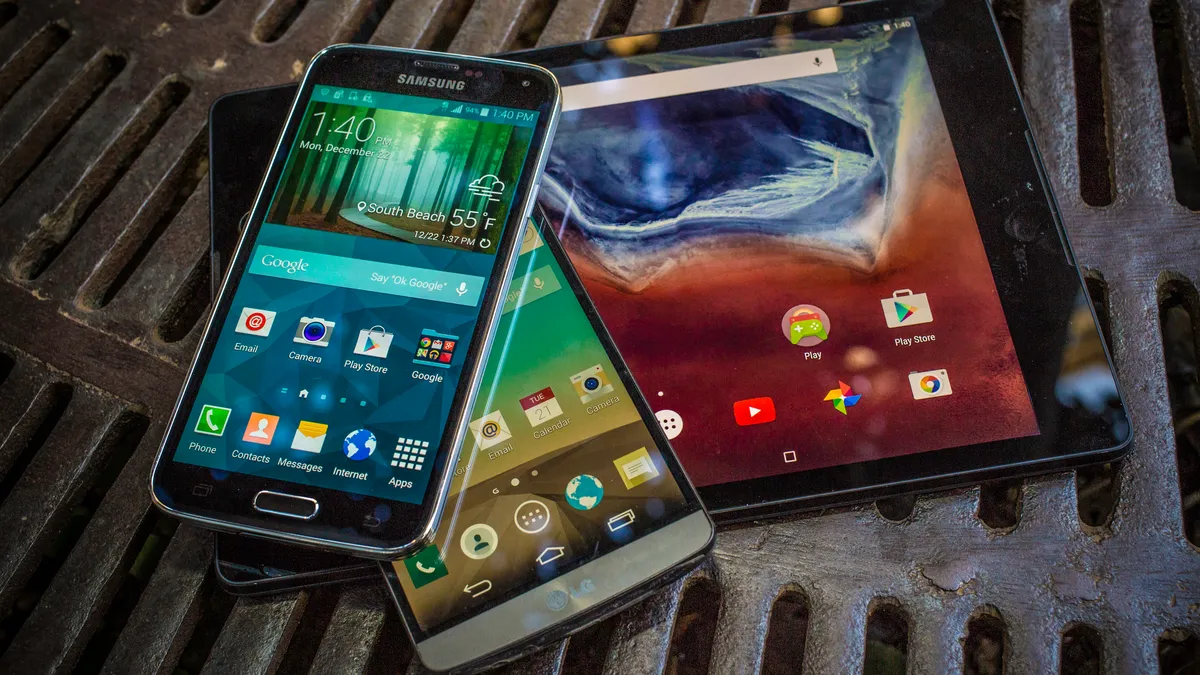 Smartphones can do everything that computers can do. However, they are portable, so we can use them anywhere and everywhere, so you can use them at work, at school, and even on the train. They can even read your text messages for you.
The smartphone is as ubiquitous as the computer nowadays, and it's becoming increasingly more accessible to people of all income levels. But smartphones are often criticized for having inferior features compared to their desktop counterparts, particularly when it comes to computing power.
But is this true? A smartphone can do everything that a computer can—and it can do those things more flexibly and interactively, to boot.
If you're a geek, a smartphone can do everything that a computer can do. Even if you're a serial buyer and upgrade your phone every year, you will still be missing out on the latest tech. With the Samsung Galaxy S21, you can ditch your PC and start using your smartphone for everything.
Smartphones can do everything that computers can do, and then some. This year, mobile technologies are making huge strides forward, and they've finally caught up to desktops in terms of performance. And that's a big deal since computers are the de facto way we store, organize, and access information and data.
They're our go-to's for anything from spreadsheets and presentations to videos and music, so it makes sense that we'd want everything stored directly on them. And that's where our smartphones come in.
The smartphone is a personal device, and while it can be used to do many of the same things that a personal computer can, there are some limitations. It can't do everything that a computer can, so why would anyone choose a smartphone over a computer? The answer lies in what a "personal" device is supposed to do for you.
Read Reviews about a smartphone before buying it
Smartphones have become ubiquitous, so buying a new one shouldn't be a daunting experience. However, with so many models to choose from, it can be hard to know exactly what you're getting into. That's why people read reviews about smartphones before making a purchase.
The reviews are written by people who have already bought the phone (and by extension, used it), so their observations and conclusions are based on experience. The reviews also provide an objective look at the pros and cons of the phones, so you can make a better-informed buying decision.
When you make your purchase, you'll quickly realize that you can't buy the best smartphone in the world without reading reviews, comparing specs, and researching the device. For that reason, here are a few tips that will help you make the best purchase decision when you buy a smartphone.
Compare your smartphone Choices with other mobiles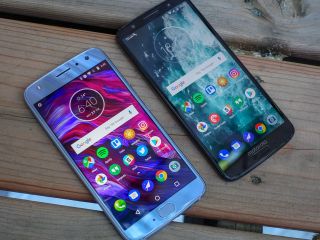 The smartphone industry is a crowded one. Every few years you see new phones come out that have better cameras, more storage, faster processors, and other features. And each one of these phones cost more than the last one. But which smartphone is the best for you? To answer that question, you have to compare your phone choices with other mobiles to see which model best fits your needs.
When shopping for a new phone, it can be tempting to opt for the latest model or one that's at the top of the sales chart. However, sometimes going with a lesser-known brand phone will pay off in the long run. The advantages of choosing an off-brand phone are that you save quite a bit of money, yet you still get the same features as the top phones on the market.
These days, smartphones have become a necessity, not a luxury. For many people, owning their own devices has become a status symbol. Yet, with so many models available, choosing the right one for yourself could be difficult. To help you make an informed decision, here's a quick overview of the three main smartphone operating systems: Android, iOS, and Windows Phone.
Smartphones Require Energy
Smartphones require energy just like other electronic devices, and most users don't factor in the expenses of that energy. And Smartphones require a new power source, moving away from the traditional use of batteries.
A smartphone's power source can be plugged into a wall outlet, but another way to provide power for a smartphone is with wireless charging. To charge your phone wirelessly, you place the device on a special charger that emits energy.
However, wireless charging isn't always convenient, as you're often required to either place the device on a charging pad or place the phone on a surface.
Smartphones require energy to work, and this energy comes from our smartphones. We charge our phones, but many don't realize that the energy to recharge them comes from somewhere else. The renewable energy resource that powers our smartphones, and every other electronic device, is coal.
Smartphones Require a Data Plan
Smartphones are a necessity now, and people rely on them more than ever. But guess what? Smartphones still require a data plan. Even devices with 4G LTE, or 4.5G, can still use data, even when you're not accessing the internet.
That means you can still use apps like Google Maps, Facebook, Instagram, and Snapchat, even if you don't plan on doing anything online. And just because you subscribe to an unlimited data plan doesn't mean you can use as much data as you please.
When it comes to smartphones, there is no such thing as unlimited data. (Unless you shell out for an unlimited data plan.) The carriers don't want you to. Who would use up all the high-speed data? Pretty quickly, right?
To maximize the profit, carriers generally offer two pricing tiers: one that charges you by the gigabyte and another by the amount of data used.
Consider saving Environment when you purchase a new smartphone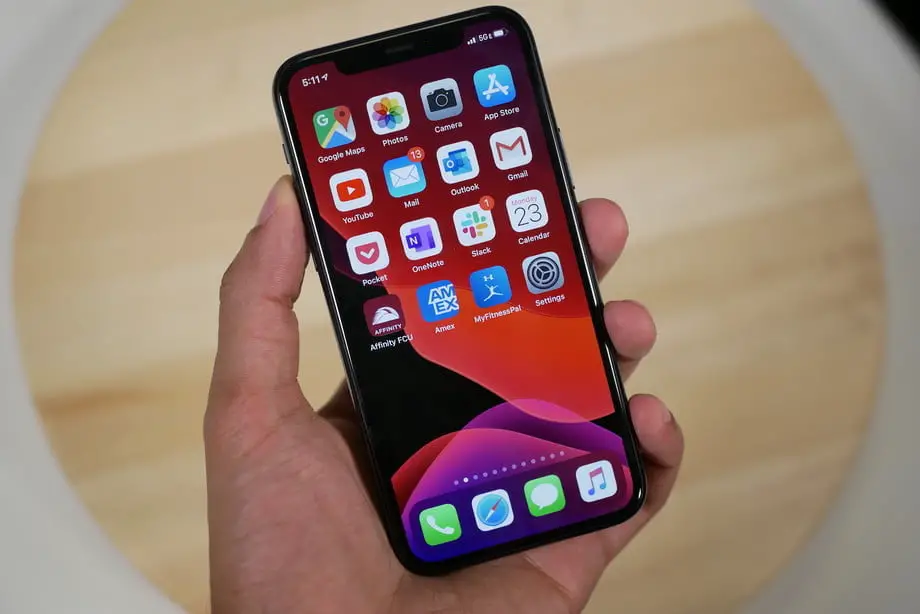 Next time you are out shopping for a smartphone, consider making the environment a consideration in your decision. Many phones use rare earth minerals for processors.
These minerals come from mines in war-torn countries, where women and children are the primary laborers, and the profits from the mines go to funding terrorist groups. Buying phones only from companies with a fair trade policy will benefit the environment and the people working to mine these minerals, as well as your company.
When purchasing a phone, you'll need to consider the environment. If you're looking to purchase an Android phone, or a new phone from Samsung, HTC, or Moto, then you might want to consider going with a refurbished phone.
When you buy a reconditioned phone, you help save the environment, by recycling old phones and using those parts to make new ones. The environment is seriously important, and it's so important that companies are now using recycled materials in their cell phones.
In 2017, over 2 billion smartphones were shipped worldwide. However, roughly 400 million of them were disposed of. Smartphones are electronic devices that are designed for heavy use.
They contain many moving parts and contain materials from which the phones are made. Environment-friendly phones are available. These phones do not contain hazardous materials and can be recycled. When purchasing your next smartphone, consider the environment. Look for a phone that is made from recycled material, and phones that are better for the planet.
Third-Party Applications
Consumers with smartphones are often unaware of how much personal information can be collected about them and that other companies are tracking them. Some apps on your phone are programmed to track your physical location, your movements throughout the day, and your habits. Some apps even collect your personal information such as your name, phone number, and email address.
In some cases, a vulnerability in Android's third-party app ecosystem can be exploited by malware to hijack phones and steal data. Users can protect themselves against this kind of attack by downloading only apps from Google Play. Using third-party apps from outside of Google Play, such as Amazon, Amazon Underground, or F-Droid, can be dangerous.
With the growing popularity of smartphones, they now come with a plethora of pre-installed apps and programs that do everything from streaming music to helping you find your way to where you want to go. But have you ever thought that some of those apps may contain viruses, malware, or spyware?
And some of these apps, while free, may be spying on you. According to "The FBI Has the Smartphone Spying Solution You Have Been Waiting For" by Jason Koebler, the FBI has been developing technology called "Stingrays" that can track the location of users, and spy on users by hacking into their smartphones.
These days, the smartphones we use are more powerful than PCs of the same era. However, it's always a good idea to run a test on your device to make sure it's safe. One app you'll want to run is AppCheck, which will walk you through questions that determine whether your phone is vulnerable to malware and Internet threats.
Check the Warranty of Your Smartphone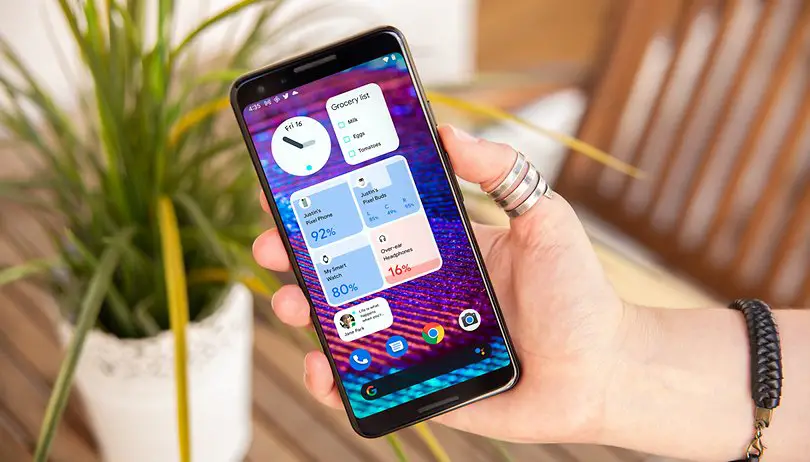 Before purchasing a smartphone, you'll want to check the warranty. There are a few different warranties to look at, some of which are more expansive than others. The standard warranty typically covers any malfunctions resulting from a faulty phone (i.e. broken screen, broken hardware, etc.).
The extended warranty, on the other hand, covers any malfunctions that occur during the standard warranty timeframe. However, extended warranties (if any) are typically not cheap, and you might be better off just purchasing the warranty outright.
Did you just purchase a new smartphone? It probably came with a warranty that guarantees your protection in case anything goes wrong. But what about after the warranty expires?
While some repairs may be covered, others are not covered, which leaves you to pay for the bill yourself. When you take your smartphone out of the box, check out the warranty information and make sure you have a clear understanding of what's covered and what isn't.
You may not think about this often, but a smartphone warranty is a lot like life insurance. It's a safety net in case something goes wrong. You see, most smartphones are covered by a warranty that kicks in as soon as your phone leaves the factory. Many have a one year warranty, although many offer two or even three-year warranties
So, how do you know if your warranty is still valid?
Did you know that your warranty is only good as long as you use the device in the manner intended? For instance, if you use a screen protector, the warranty will be void. And if you drop your phone, your warranty will be void. So, before you drop your phone, make sure you check the warranty. If you are not sure, most manufacturers offer live chat on their websites. If you can't find the information you are looking for, you can always call their customer service number.
Consider Insurance when you purchase a new Smartphone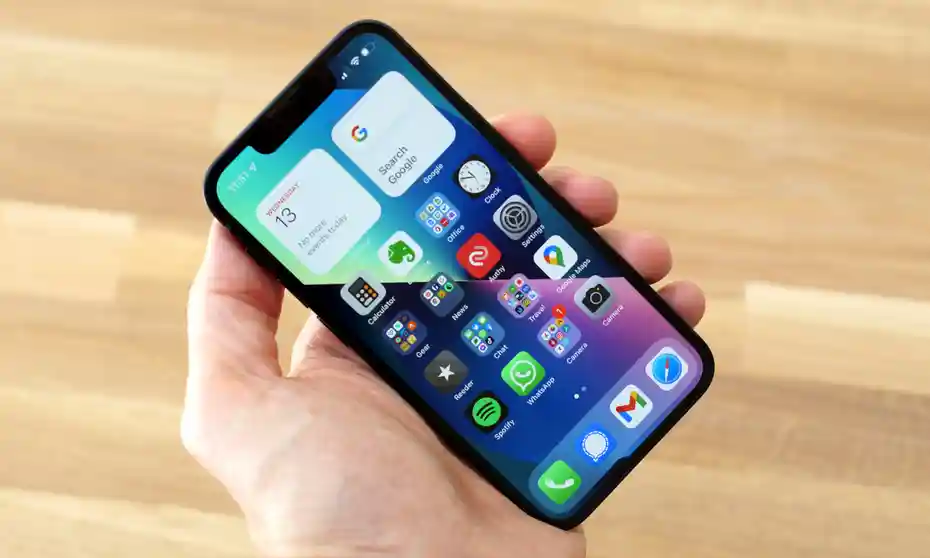 A new smartphone is an exciting purchase, but paying for it can be a huge challenge. Some individuals have insurance, but some don't. However, if you're planning to purchase a new smartphone, it's worth considering whether purchasing the smartphone through insurance is a better financial decision than purchasing it outright.
While there's no guarantee, insurance can protect you from the cost of replacing your new device if it breaks, incurring expensive repair charges.
Smartphones are everywhere, and with each day that passes, smartphones become ever more vital to daily life. From phone calls to music to TV and movies, your smartphone is the center of your digital life.
But the cost of smartphones is quickly outpacing their usefulness. This has led one insurance company, Lemonade, to sell insurance against your smartphone, instead of buying it outright.
Before you purchase a new smartphone, consider your insurance. Many carriers offer insurance on smartphone purchases, but it is important to check what your current smartphone insurance covers. Keep in mind that many carriers will offer insurance at the same cost to cover a new smartphone as they will to cover your existing device.
Don't make Rush when you purchase a new Smartphone
You probably have a pretty good idea of what you want when you go out to buy a new smartphone. After all, you have probably thought about what a "perfect" phone would look like for you, and what features matter the most to you. So, what do you do when you can't decide between two smartphones, and you want the best of both worlds? Or, perhaps you're between four phones and wondering which of these four phones is "the one"?
When it comes to buying a smartphone, it seems like we have more choices than ever. There are dozens of excellent phones available, and with our busy lives, we may not have time to examine all of the options and read every review. (And, even then, we may still buy the wrong phone.) So, with my years of experience in the industry, let me save you some time and introduce you to the best smartphone for 2022.
It's that time of year. The new Smartphone models come out each year around this time. Many people have the desire to buy the latest and greatest model as soon as it comes out. This usually leads to purchasing the wrong phone and not upgrading for another year. So, it's important to slow down and do your research before purchasing a new phone.
So, you've found the perfect phone. You've chosen the color, the screen size, the features, the price, and you're ready to make your move. Well, resist the urge and take a deep breath first. Sure, a new phone can be tempting, but before you make the big push, there are a few things you should consider.
Final Verdict
Choosing a new smartphone can be quite daunting to many people; there are so many different models to choose from! New smartphones come out all the time, so how can you know which one is right for you? There are so many factors to consider, such as screen size, battery life, camera quality, and price. It's no wonder people get discouraged and overwhelmed!
Are you in the market for a new smartphone? There are so many options, and the process can seem daunting. But with some research, knowing what you want, and doing some research online, you can find the perfect smartphone for you.