MirrorLink App for Samsung: Everything You Need to Know
Are you tired of having to glance down at your phone while driving? Samsung's MirrorLink app might be the solution you're looking for. MirrorLink allows you to connect your Samsung device to compatible cars and display your phone screen on the car's dashboard.
In this blog, we will cover everything you need to know about Samsung MirrorLink, including what it is, its features, which cars are compatible with it, and how to get it on your device. We will also answer some commonly asked questions about MirrorLink, such as whether it uses mobile data, and offer alternatives to Samsung MirrorLink if it doesn't meet your needs. So buckle up and let's dive into the world of Samsung MirrorLink!
What is Samsung MirrorLink?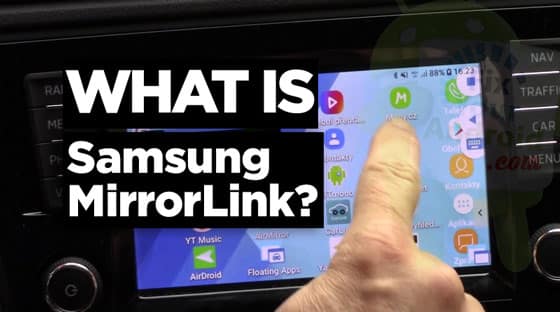 Samsung MirrorLink is a technology that enables Samsung Galaxy series smartphones to connect with MirrorLink-compatible vehicles, facilitating control over music, calls, messages, and notifications via the vehicle's infotainment system. This integration, often enhanced with the CarmodeStub App, enhances the driving experience but requires a MirrorLink-enabled vehicle infotainment system for full functionality.
Name: MirrorLink
Package Name: com.samsung.android.app.mirrorlink
Developer: Samsung Electronics Co., Ltd.
What can MirrorLink do?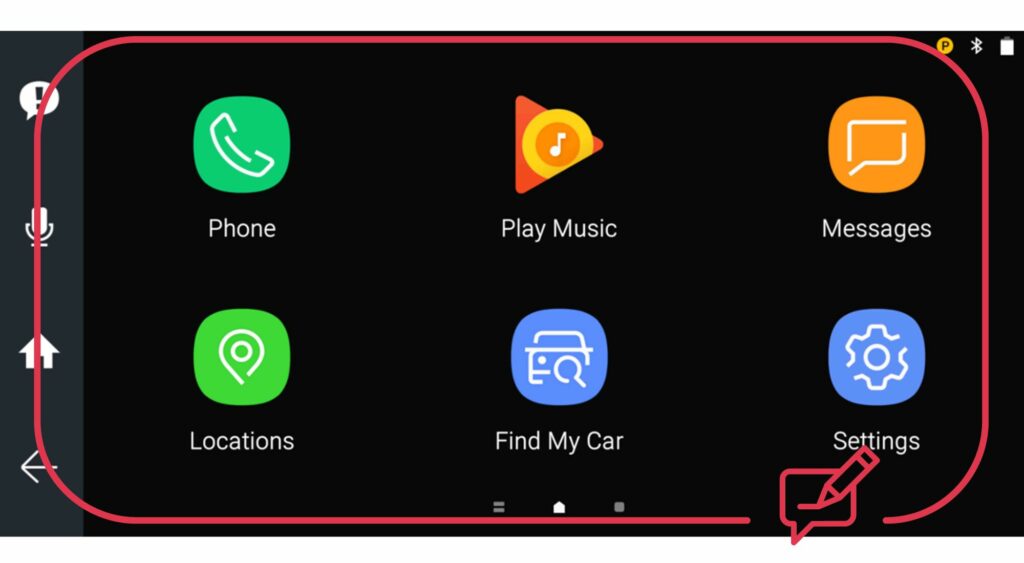 Mirror Link offers several functionalities for a safer and more convenient driving experience:
Hands-Free Operation: MirrorLink promotes hands-free driving, allowing you to keep both hands on the steering wheel, reducing distractions.
Voice Control: You can control your mobile device through voice commands, including reading and replying to messages, answering calls, and using compatible apps like Facebook and Twitter.
Music Playback Control: MirrorLink enables control of music playback from apps like Spotify and others.
Navigation: It facilitates the use of navigation apps like Google Maps directly on your car's infotainment system.
Driving Habit Recording: Some manufacturers have extended MirrorLink to record driving habits and patterns, offering assistance in improving your driving skills.
Driving Statistics: You can access various driving statistics such as speed, fuel economy, tire pressure, and more, displayed on your car's dashboard.
Message and Notification Reading: Certain MirrorLink versions, such as VW Group's, can read messages and notifications aloud, enhancing convenience and safety.
App Compatibility: MirrorLink supports a range of compatible apps, providing additional features and options for users.
Which cars are compatible?
MirrorLink is a feature that became available in cars after 2012, and many major manufacturers included it as a standard offering in their vehicles. Some models from Honda, Kia, Suzuki, Toyota, and the Mercedes A-Class also support MirrorLink.
However, it's important to note that Mirrorlink's popularity has disappeared over time, partly due to the decreasing cost of Android Auto and Apple CarPlay integration, which manufacturers often include as standard features.
If you prefer MirrorLink for your car's smartphone connectivity, you can still find vehicles that support it, even if it's not the manufacturer's primary choice. However, as of the present time, MirrorLink may be more commonly found in used cars than in new ones.
How do I get MirrorLink on my Samsung?
To use MirrorLink on your Samsung phone:
Ensure your phone is MirrorLink-compatible.
Make sure your car's infotainment system supports MirrorLink.
Connect your phone to the car via USB.
Enable MirrorLink in your phone's settings.
Grant necessary permissions.
Your car should detect the phone.
Use MirrorLink-optimized apps on your car's screen.
How do I turn on MirrorLink on my Samsung Device?
To activate MirrorLink on your Samsung Device, follow these steps:
Connect your Samsung device to the vehicle's USB port using a USB cable.
Navigate to your device's home screen and tap on "Apps."
From the Apps menu, tap on "Settings."
Locate and select "MirrorLink" within the settings.
Enable MirrorLink by marking the "Connect to the vehicle via USB" checkbox.
Does MirrorLink work with Samsung?
Yes, MirrorLink is compatible with several Samsung Galaxy Series devices, including A, M, and S series smartphones. However, it's important to note that to use Samsung MirrorLink effectively, you'll also need a vehicle with a MirrorLink-enabled infotainment system. This combination allows for seamless connectivity and operation between your Samsung device and your car system.
Does MirrorLink Use Mobile Data?
MirrorLink does utilize mobile data for various functions such as fetching map navigation details and streaming music through apps like Spotify. The extent of data consumption with MirrorLink depends on the user's usage patterns and the specific apps or services being used.
While basic tasks like making and answering calls or sending text messages typically do not require mobile data, more data-intensive activities, like streaming music or using data-dependent navigation services, will necessitate an active internet connection. Users should consider their mobile data plan when using MirrorLink, especially if they frequently engage in data-heavy activities while driving.
Samsung MirrorLink Alternatives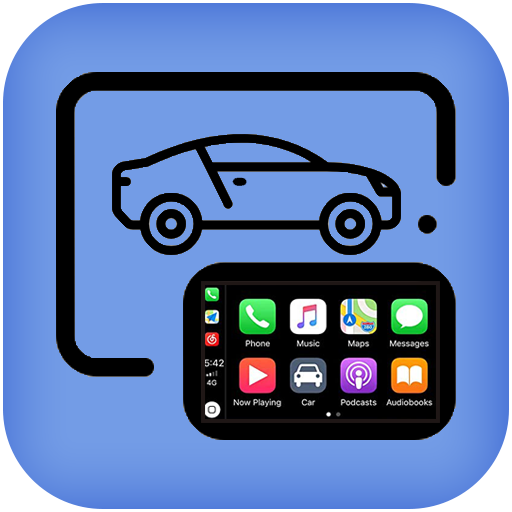 In addition to Samsung MirrorLink, there are several alternative apps available that facilitate the connection between your Samsung phone and your vehicle's infotainment system, allowing for seamless control over your phone's functions from the car's interface. Some notable alternatives include:
Android Auto:
Android Auto is a widely used alternative for Android smartphones. It's designed to provide a safe and intuitive way to interact with your Android device while driving. Android Auto integrates with your car's touchscreen and supports various apps for navigation, music, messaging, and more.
Bluetooth Connectivity:
Many cars offer Bluetooth connectivity as a basic option for connecting your smartphone. While it may not provide the same level of integration as MirrorLink, and Android Auto, it allows for hands-free calling, music streaming, and limited access to your phone's functions.
Conclusion
In conclusion, MirrorLink is a powerful app that allows Samsung users to connect their devices to compatible cars and access various features and apps directly on the car's infotainment system.
It provides a seamless and convenient way to navigate, make calls, listen to music, and use other smartphone functions while driving. However, it's important to note that not all Samsung devices and cars are compatible with MirrorLink.
If your device does not support MirrorLink, there are alternative apps available that offer similar functionality. Whether you choose MirrorLink or an alternative, make sure to follow the necessary steps to enable and configure the app for a smooth and enjoyable experience.