SKMS Agent Service: All You Need to Know
Are you wondering what the SKMSAgentService Android app is and what it does? Look no further!
In this blog, we will cover everything you need to know about the SKMS Agent Service app. From its purpose to the function of the app and how it relates to NFC technology and eSE. We will also answer common questions such as whether the app is a virus or malware, what are its advantages and disadvantages, and whether it should be removed.
Lastly, we will guide you through the process of uninstalling the app using both ADB (Android Debug Bridge) and System App Remover. So, sit back, relax, and read on to become an expert on all things SKMSAgentService.
What Is SkmsAgentService Android App?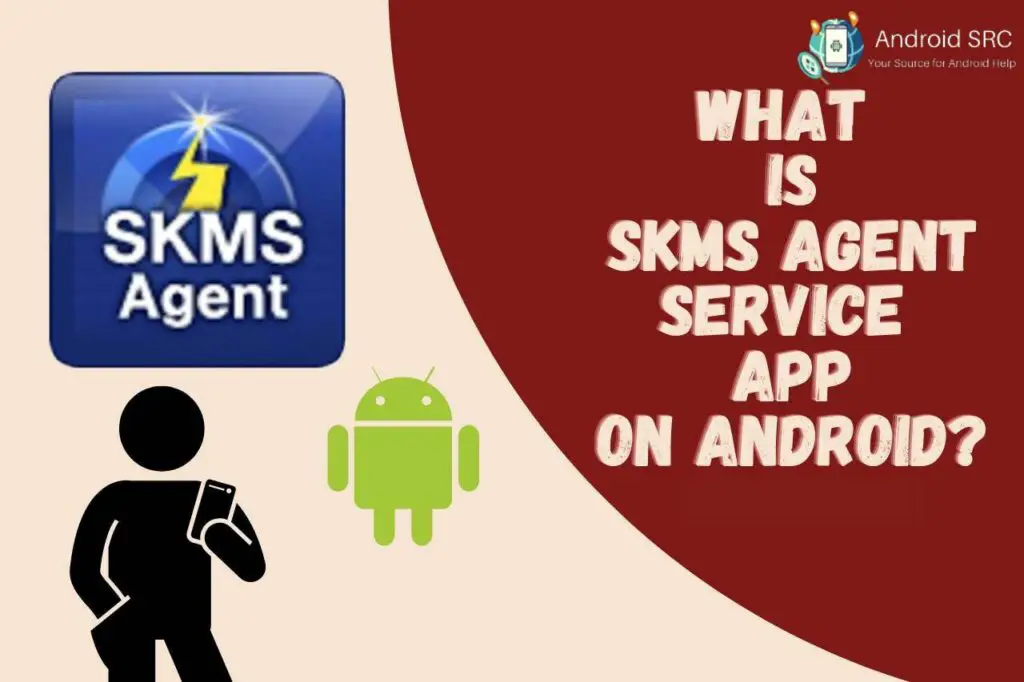 SKMSAgentService is a core system application, specifically designed for Samsung mobile devices and some Android devices, primarily for enabling Near Field Communication (NFC) operations through the Embedded Secure Element (eSE) hardware chip. This application comes pre-installed on these devices and acts as an interface, facilitating communication between client apps and the eSE chip. Its primary purpose is to manage the protocol for eSE and NFC services, ensuring smooth and secure functionality on the device.
App Name: Skms Agent Service
Package Name: com.skms.android.agent
Developer: Samsung Electronics Co., Ltd.
What SKMSAgent Services is used for?
SKMSAgentServices serves a crucial role in managing the communication between the eSE hardware chip and either NFC (Near Field Communication) or the SKMS agent client. Its primary function is to facilitate the execution of specific commands, ensuring the secure handling of data on the device.
This security aspect is especially important in applications like payments, transport, ticketing, and access control, where sensitive data needs protection. It's worth noting that many system apps, like SKMSAgentServices, are essential for the smooth operation of mobile devices, and removing them may disrupt certain fundamental functionalities.
What is the Function of The Skms Agent Service App?
The primary function of the SKMS Agent Service app is to facilitate and enable NFC (Near Field Communication) technology on Samsung and some Android devices.
As a system app, it comes pre-installed, indicating its integral role in the device's functionality. This application acts as a bridge, supporting the exchange of information between eSE-enabled devices through NFC.
It plays a crucial role in ensuring seamless communication between the device's applications, NFC, and the eSE chips, making it possible for users to share data and perform NFC operations effectively.
What is the Purpose Of SKMS?

The SKMS, or Service Knowledge Management System, is like a big library of information and tools that IT companies use when they work with their clients.
It has four important parts:
Data and Information Layer: This layer collects data and turns it into useful information.
Information Integration Layer: Here, information from the first layer gets processed and put together.
Knowledge Processing Layer: In this layer, information is prepared for different uses.
Presentation Layer: This is the last layer where the company gives services to its clients.
So, SKMS helps IT companies manage and share information effectively with their clients.
What is eSE(Embedded Secure Element)?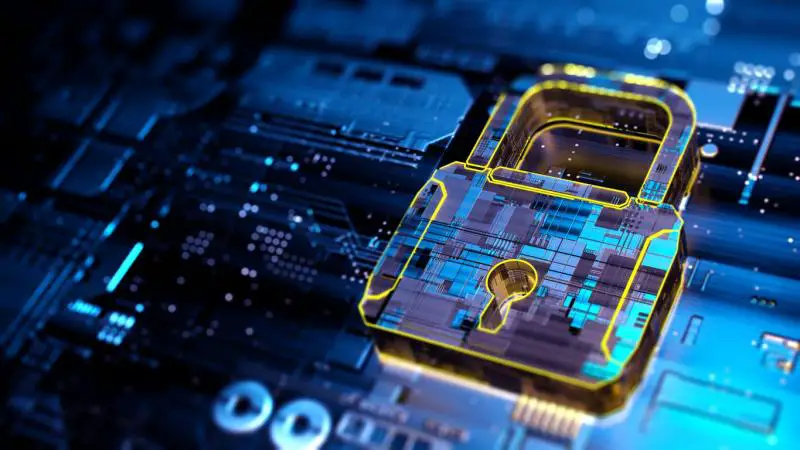 An Embedded Secure Element, often abbreviated as eSE, is a tiny chip securely integrated into a device's circuit board. It collaborates with the SKMSAgent services client app to carry out the essential protocol for NFC (Near Field Communication). It's a small but crucial component that ensures the safe and efficient operation of NFC technology on the device.
How Skmsagentservice app, NFC Technology, and eSE Relate?
The SKMSAgentService android application plays a crucial role as the intermediary that connects SKMS, NFC technology, and eSE chips samsung smartphones.
It serves as the bridge between SKMS and NFC services, as well as between NFC services and eSE chips. Without this app, the essential communication between NFC and eSE for functions like mobile payments and NFC tag reading would be impossible.
In essence, SKMSAgentService ensures that these key functionalities work seamlessly by facilitating the interaction between NFC technology and eSE chips through the SKMS framework.
What Are The Permission Requirements For The Skms Agent Service App?
To function effectively, the Skms Agent Service app requires certain permissions.
Access to NFC services: android.permission.NFC
System information and device data: These permissions may include a combination of android.permission.READ_PHONE_STATE, android.permission.READ_PHONE_NUMBERS, android.permission.READ_SMS, android.permission.READ_CONTACTS, etc., depending on the specific data being accessed.
Secure element services: android.permission.SECURE_ELEMENT
Network access and communication: android.permission.INTERNET
Integration with other system apps and services: This would involve various permissions based on the specific apps and services being integrated. Permissions like android.permission.BLUETOOTH, android.permission.BLUETOOTH_ADMIN, android.permission.WIFI_STATE, and others might be required.
Storage: android.permission.WRITE_EXTERNAL_STORAGE for write access and android.permission.READ_EXTERNAL_STORAGE for read access.
Location: android.permission.ACCESS_FINE_LOCATION for precise location access and android.permission.ACCESS_COARSE_LOCATION for approximate location access.
You can always verify the permission by opening the app and navigating Settings -> Apps -> Show system apps -> SKMSAgentServices.
What is The Advantage of The Skms Agent App?
The advantage of the SKMS Agent app is its essential role in enabling NFC mobile eSE services, which are widely used for various purposes like payments, shipping, and ticketing. Its utility becomes apparent in these scenarios, making it a necessary component for seamless and secure transactions. In essence, the app's advantage lies in its ability to facilitate and enhance the functionality of these services, ensuring they work smoothly when needed.
Are There Disadvantages of The Skms Agent Service?
While the SKMS Agent Service app is indeed crucial for enabling NFC mobile eSE services, it's important to consider its potential disadvantages. One primary concern is its impact on power consumption. Since it comes pre-installed on Android devices, it operates in the background and may lead to more frequent phone charging.
Additionally, the app utilizes a portion of the device's RAM, affecting overall device performance. It also consumes a significant amount of storage space, which can lead to slower device performance when memory is nearly full.
Despite these drawbacks, it's worth emphasizing that the SKMS Agent Service app remains essential for various functionalities, such as payment systems and reading NFC tags. The advantages it offers clearly outweigh its disadvantages, making it a necessary component for many users.
Is The SKMS Agent Service A Virus Or Malware?
All the system apps on your Android device hold their unique importance and serve specific functions. They are endorsed and verified by the device manufacturer, assuring their reliability and trustworthiness.
SKMSAgentServices is not a spyware and is entirely secure, and free from any viruses, malware, or keyloggers. Nonetheless, its background operation app permissions, while harmless, might raise concerns for some users, though such concerns are unfounded.
Should I Remove The Skms Agent Service App?
If you haven't utilized NFC mobile eSE services, you may consider removing the skmsagentservice app. Nevertheless, it's essential to emphasize that this is a legitimate and approved application, devoid of any malicious intent.
It serves a valuable purpose in facilitating NFC services and poses no threat to your phone's security. However, if you are determined to uninstall the app, the following section will detail two methods for doing so.
How to Uninstall SKMSAgentServices?
SKMSAgentServices not only manages the device's communication protocol but also safeguards the data on your device. As such, it is strongly discouraged to remove SKMSAgentServices from your device.
Moreover, uninstalling it without root access is not possible. In the following section, you'll find the steps to follow if you are determined to uninstall SKMSAgentServices from your Android device.
Using the ADB (Android Debug Bridge)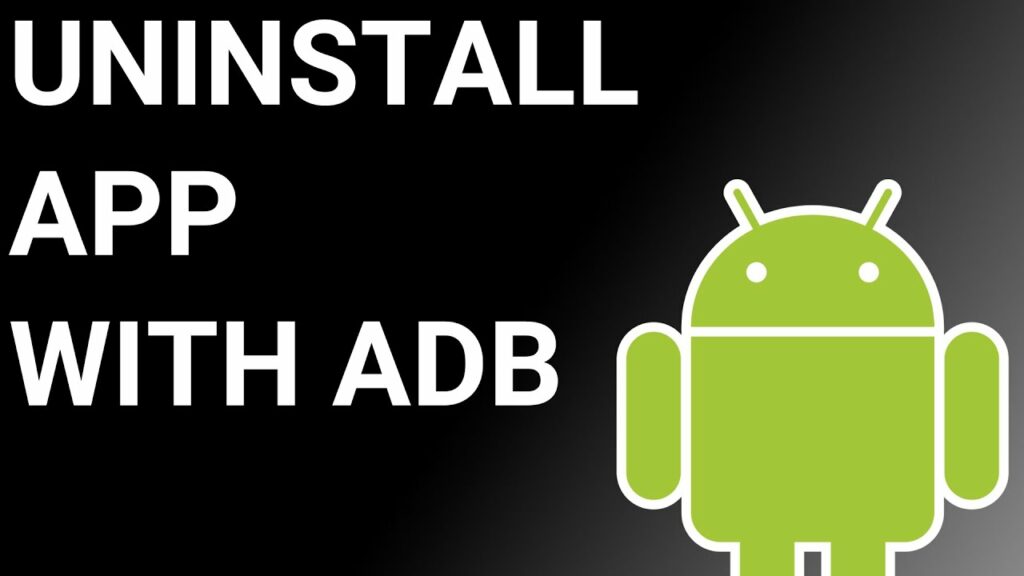 Open the Settings app on your Android device.
Navigate to "System" and select "About phone."
Continuously tap about 7 times on the "Build number" option to activate Developer Options.
Return to the Settings menu and tap on "Developer Options."
Activate "USB debugging" in this menu.
On your PC, download ADB (Android Debug Bridge).
Extract the ZIP file into a folder of your choice.
Once the extraction is complete, open that folder.
Press and hold the shift key and right-click on a blank area within the folder.
Select "Open Powershell window here" from the context menu.
Enter the command: adb devices
Connect your Android device to the PC using a USB cable.
Run the command: adb shell pm uninstall --user 0 SKMSAgentServices
Using System App Remover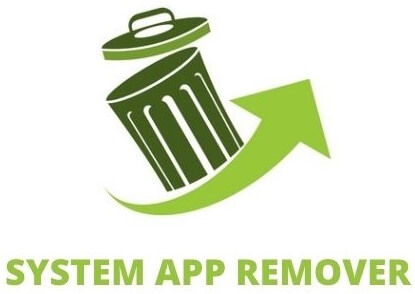 Begin by installing the System App Remover software.
Once the installation is complete, launch the software.
In the software interface, search for the SKMS Agent Service app.
After locating it, select the app.
Finally, click on the uninstall option to proceed with the removal.
Samsung KMS Agent APK
The Samsung KMS Agent APK serves the dual purpose of assisting in the troubleshooting and resolution of errors caused by the SKMS agent. Additionally, it can be manually installed if the app has been uninstalled and you require a reinstallation.
Conclusion
In conclusion, the SKMS Agent Service app serves a specific purpose in facilitating secure communication between applications and the embedded secure element (eSE) on Android devices.
It is not a virus or malware and does not pose a threat to your device. However, if you do not have any use for the app or if it is causing any issues, you can choose to uninstall it.
There are two methods you can use to uninstall the SKMS Agent Service app: using the ADB (Android Debug Bridge) or using a system app remover. Make sure to follow the appropriate steps and exercise caution when making changes to your device's system files.